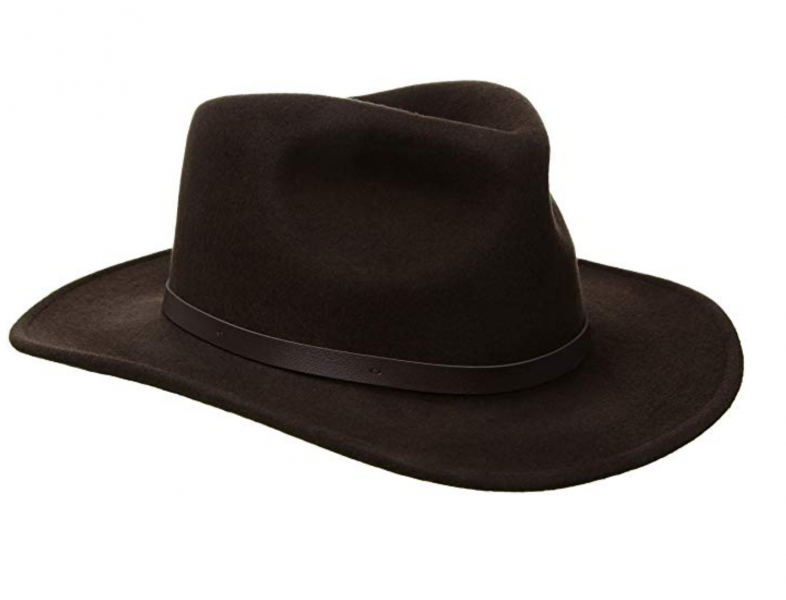 Whether used for sun protect or extra warmth, hats are an outdoor staple. However, finding a functional outdoor hat can be tricky. You need a weatherproof hat that fits comfortably, lasts the test of time, and folds efficiently into a pack or suitcase. When it comes to quality, few manufacturers design hats quite like Dorfman.
The Dorfman Pacific All-Season Crushable Hat brings comfort, quality, and durability to your outdoor experience. With a fedora-style design, this hat looks both stylish and rugged, making it appropriate for camping, hiking, or everyday use.
Classic Design Meets Modern Durability
The all-season crushable hat is the ideal product for every adventurer. It will crush into a bag for travel, popping back into shape once removed from your bag. It is also designed to hold its shape even when wet. The overall construction of the hat is made of wool felt, creating its durability. However, the inside is made of a cotton twill to prevent itching and increase comfort. The hat's leather hatband adds a decorative element to the hat.
This unisex Dorfman product is available in small (21.25 – 21.625 inches), medium (22-22.5 inches), large (22.75-23.25 inches), and extra large (23.625-24 inches). The brim is 2.75 inches in width.
Those interested should note that this hat does not come with a chin strap.
Built to Last
Among this hat's many admirable features, its durability stands out the most. Many of the reviews on REI's website highlighted the hat's ability to last through rain and everyday wear. Owner reported using this hat for 20 years of more, often owning multiple.
One reviewer took the hat far beyond its intended use, still wearing it happily:
"Wonderful hat. I have been wearing this style of hat since I got one at an REI in Bellingham, WA in 2004. Since then I've used it as a water bowl for my dog, a water bowl for my horse, as a towel, and as a damp piece of cloth to swat at a fire that got beyond the ring. And the hat still looks good to me."
From water bowl to sun protector, you can truly choose your own adventure with this hat.