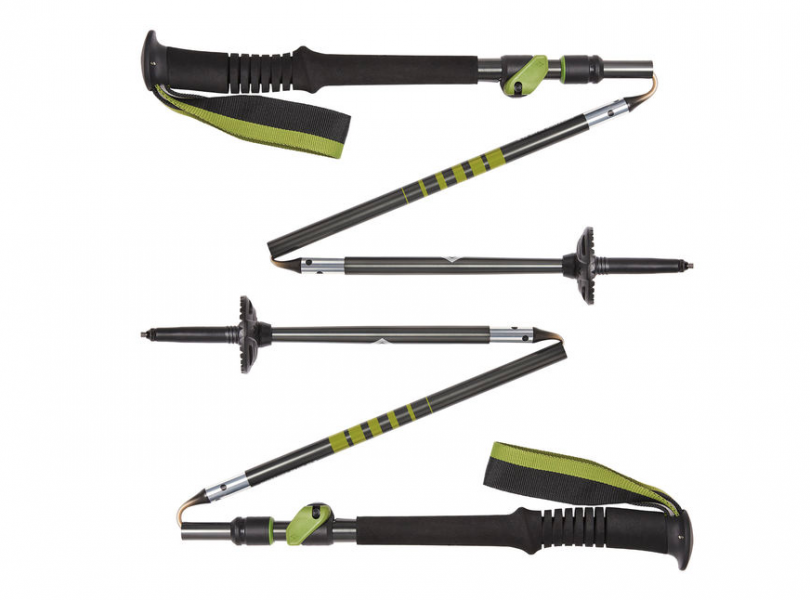 When traversing rugged landscapes, meandering down mountainsides, or hiking through snow, you need all the stability you can get. To give you extra support during your most difficult hikes, Black Diamond trekking poles certainly deliver. Since 1957, they have been creating innovative designs for the modern hiker and skier. Their trekking poles are made with you and mind, so you can trust them to take your trek to the next level.
Black Diamond trekking poles are available in distance, alpine, and trail varieties, providing the design you need for your outdoor passion.
Distance Series
Black Diamond's distance poles are created with a lightweight design. Ideal for runners and hikers, these poles are easy to carry and efficient to use. Adjustable to your height, these poles also fold up for easy carry. One of the main features is the flexible pole tip, gripping the ground for three-season support. These poles are available in several designs and colors, including a women's pole.
Alpine Series
These four-season poles are some of the most durable in Black Diamond's line. The Alpine Series products are also adjustable, offering extra joint support for durability. These poles are fitted with a comfortable cork grip, helping you hold tight in the lowest temperatures. Along with their durability, these products are still portable and light.
Trail Series
Some of Black Diamond's more affordable trekking poles are available in the Trail Series, but they still have the quality and durability that you expect. Suited for any terrain, these poles are comfortable to hold and suited for hikes of any length. The Shock products are built with a shock-absorbing technology for hiking on hard ground. No matter your hiking style, these series is sure to have a pole that fits your needs and budget.
Through their commitment to the outdoors and innovative designs, Black Diamond makes products to support today's hikers. With their trekking poles and accessories, you can remain stable and take on even the most challenging terrains.