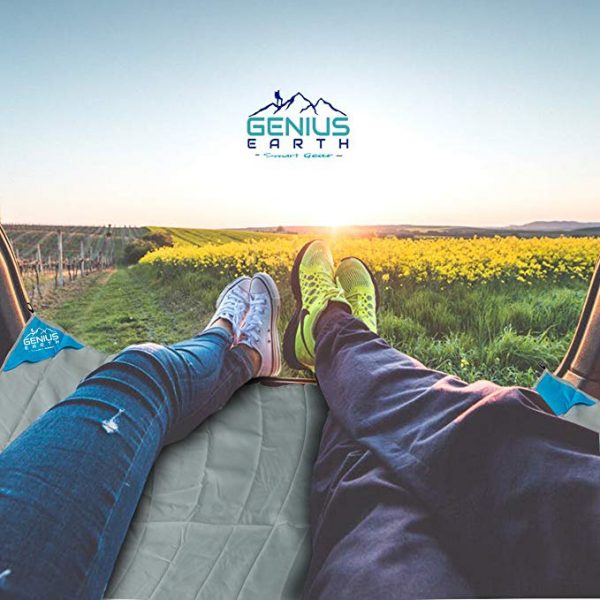 Relaxing on the beach is certainly a summer staple. As you soak in the salty air and listen to the waves this season, you need the right gear to keep you comfortable. When you're packing your bag for your next beach trip, you might want to include a sand repellent beach blanket.
Sand all over your blanket and other possessions may be a typical beach nuisance, but it doesn't have to be this way. These types of towels set out to solve this messy problem. Their unique fabric flicks sand away rather than holding it in its fabric. Not convinced yet? The following are just some of the reasons to pick up a sand repellent beach blanket today.
Comfort: Few beach accessories match the comfort of a sand repellent beach blanket. When you relax on one of these blankets, you can expect to stay dry and sand-free. The cling-free fabric will feel smooth on your skin, especially after you use it for a while.
 Versatility: A sand repellent beach blanket can be used to lounge on, to wrap yourself in after swimming, or even as a car seat cover on the way home. No matter how you use it, the material will stay free of sand and dirt.
 Portability: Bulky blankets weighing you down? These sand repellent options are light and easy to fold. Rather than carrying a heavy blanket to and from the beach, simply roll up your sand repellent blanket and tuck it in your bag. These blankets can also make a great grass blanket when spending time outside.
Cleanliness: When driving from the beach and returning back to your house, you don't want to find sand on the floor and in every other crevice. With a sand repellent blanket, you can enjoy your day at the beach and leave the sand there. Your car and home can stay clean and sand-free.
By choosing a sand repellant beach blanket, you can enjoy a mess-free day on the sand every time. These high quality products can become a seaside companion for years to come.