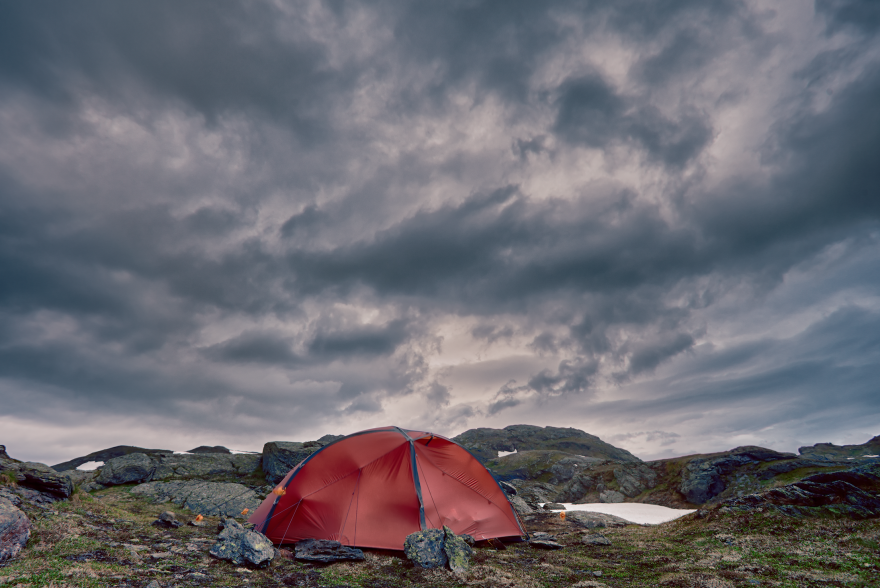 Tent camping is one of the best ways to feel close to nature. Waking up to the chill of the forest and closing the evening by the campfire perfectly bookend a day of exploring. To retain this complete peace of mind, you need the right equipment on your side. And ToughStake Snow and Sand Stakes are an essential part of your gear list.
No matter the conditions of your campsite, these stakes will anchor your tent into the ground. This security allows you to set up camp without worries and focus on the adventure ahead.
Engineered For Strength
With ten times the holding capacity of industry stakes, ToughStake products are designed with a flat spade on the end. Its self-driving design allows you to push it into the ground with ease, and the spade head locks into the earth for optimal hold. Even when rain, wind, or snow hit, you can trust that these stakes will keep your tent locked down.
Both made with aircraft-grade aluminum, ToughStake products are available in two sizes. The small size measures 9 x 2.4 inches and weighs 1.5 ounces. This size comes in a package of four, making it an ideal option for backpackers who want to lighten their load. The medium size is available in a package of two, weighing 5.5 ounces and measuring 13.5 x 4.125 inches long. While the small size is more portable, outdoor lovers who want a tighter hold may consider the medium size.
ToughStake products have a sleek and stackable design, allowing for simple transport through all terrains. Each set of stakes also comes with a stainless steel cable for top durability.
A Gear Essential For Your Next Trek
Nature can be unpredictable. This is why the right gear is key. By adding ToughStake Snow and Sand Tent Stakes to your packing list, you can rest assured that your tent will stay anchored through the loosest conditions. Whether you are setting up camp on the beach or in the snow, or you're anticipating sudden rain, these stakes can be the finishing touches on a secure campsite.
We are committed to finding, researching, and recommending the best products. We earn commissions from purchases you make using the retail links in our product reviews. Learn more about how this works here.
Image Courtesy of Shutterstock