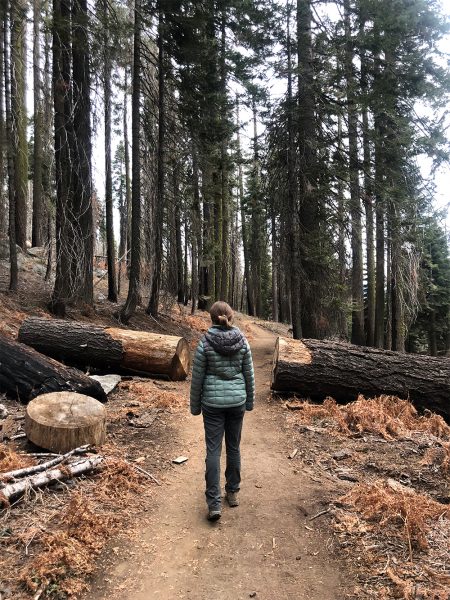 Toad & Co Airvoyant Puff Jacket  // $179.00 
I prefer for everything I own to have a story and to accompany me on whatever adventure I decide to take on. The coat is no different. It's been on trails, road trips, and cross-country flights. After field testing for the last few months on trails, on climbs and around town across the U.S., I'm ready to report back.  
This coat is hefty enough to keep you warm through a Michigan Fall and breathable enough to use as a middle or insulating layer on cold hikes through Sequoia winter months. Fan favorite features are the cinch in the back of the hood and fleece-lined pockets (and a pretty quick dry-time after dropping it in a river (whoops)). Though not fully waterproof, the coat has decent repellent qualities and can definitely be worn through a sprinkling rain. The Airvoyant Puff boasts a lightweight recycled polyester outer of 20 denier rip stop. It was clipped to the back of day pack for several miles of bushwhacking and I was pleasantly surprised to find that it made it through with no tears.  
Overall, I'm really happy with the Airvoyant Puff Jacket and recommend hikers and campers. It packs down well and can be worn on trail, out running errands or taking the dog for a walk.