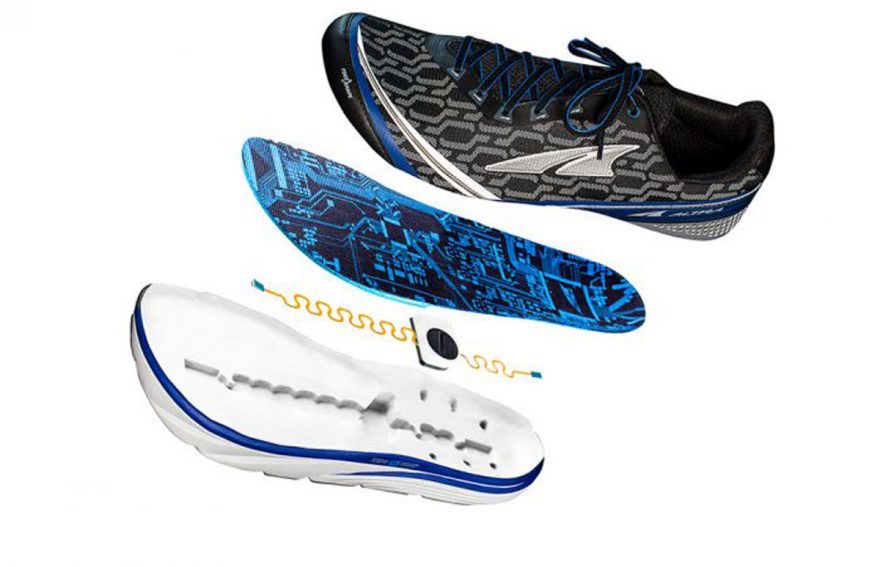 Considered the next step in wearable fitness technology, Altra's Torin IQ smart running shoes combine the functionality and tech of the likes of a FitBit and your traditional running shoe.
Wearable tech to aid sport is a growing trend and it comes in forms, not only such as watches and 'bracelets', but clothing like t-shirts and shorts. Now, we're beginning to see it in your running shoes, too.
Why? The IQs are designed specifically to solve the problem of repetitive stress injury, which is commonplace in running due to the hard hitting impact created by each stride. For many, this is a real problem and can be completely debilitating.
The Utah-based footwear maker has put pressure sensors, a battery, and a microchip inside the midsole of the shoes. With each step, the sensors measure the pressure your foot exerts. It then tracks this information, reporting the location of the pressure, contact time, and cadence. As as result, you are able to improve the efficiency of each stride, making you less prone to injury and a better overall runner.
Although it likely won't be adopted all too quickly by the mass market, this is a game-changer for the more serious runners out there. Up until now, you have had to rely solely (excuse the pun) on the 'feel' of each stride. Now, you can look at the data after each run and have your thoughts either confirmed or denied.
The Four (or more) Metrics to Be Concerned About
The Torin IQ aims to help you by monitoring four main metrics: landing zone, impact rate, contact time, and cadence. In addition to this, you can also track the basics, like run time, pace, and distance. Through the app, you can break down the specific data into each sector of the foot and which takes most of the impact
The Shoe Itself
It's all very well getting carried away with fancy technology, but how do the shoes itself compare to a standard running shoe? Fairly well, it would seem, but possibly nothing ground-breaking.
The shoe will provide comfort when running on the likes of paved sidewalks as it is moderately cushioned. Fortunately, the sensors don't add weight to the shoe, with each shoe weighing 9,3 oz. per average shoe size.
We believe this is a small glimpse into the long future of 'smart' running shoes. There is no denying that technology is heading this way and it won't be long before we see plenty of rival products on the market.
One of the main questions at present is whether these are worth the purchase or to hold on and wait for the technology to advance. Currently, these will set you back around $220, however, like other things, this price will likely come down the more available this kind of technology becomes.