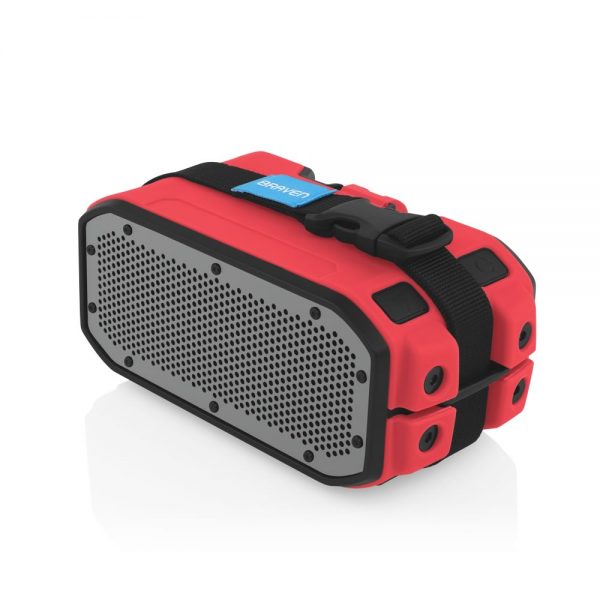 You don't have to be sporty to enjoy Braven's new line of outdoor speakers but the range is particularly exciting for those with a love for both the outdoors and music. From summer parties on the beach to providing the entertainment on your next camping trip, you'll want a piece from the new line to complete your outdoor kit.
Braven has recently released the BRV-1M, as well as a new and improved version of their BRV-XXL model. The redefined Outdoor Series includes the Ready line of outdoor speakers, featuring the Ready Pro, the Reay Elite, the Ready Solo and the Ready Prime.
Smart Technology
One of the main aspects of the new line of outdoor speakers is the addition of Bluetooth smart technology, allowing users to customize and control their speakers. The range has a 30m wireless range and a 12-hour battery life, which will appeal to those venturing into the outdoors overnight or for a long weekend.
All of the models in Braven's new Ready range can be easily controlled via an app on your phone, so you can change the sound volume or song at the click of a button, without moving from inside your tent. The sound app is available on both IOS and Android. Previous models lacked this technology, meaning this line if the first to be controlled remotely.
With the Bluetooth smart technology, the newer models also enable you to answer phone calls and talk to your loved ones just by sitting within range of the speaker, perfect if you want to talk to those at home from your campsite.
Water and Impact Protection
Each of the new models is completely waterproof and has an impact resistant case, so you don't have to worry about packing it in your backpack alongside the rest of your equipment. The Outdoor Series can be charged through the USB ports at the back of the speak – however, you need to remember that when the cover is removed and the ports are in use, the speaker is no longer waterproof. If you're playing music anywhere near water, the cover must be tightly closed.
All of the models from the new range are compact and easy to carry next time you're out and about. The Braven outdoor speakers vary in size, with many of them being portable enough to take with you, whether you're cycling, climbing, camping or just relaxing in the sun.
The prices have remained at an affordable rate, with many of the new models costing approximately the same as some of their previous counterparts.