[starreviewmulti id="2" tpl="20" style="nethub"]
Trusted Review™ Scorecard
Average Score: 5.0 out of 5.0
Each product or service is rated on Quality, Reliability, Price/Value, and Referability. Each area has an individual score, and creates an overall Trusted Review™.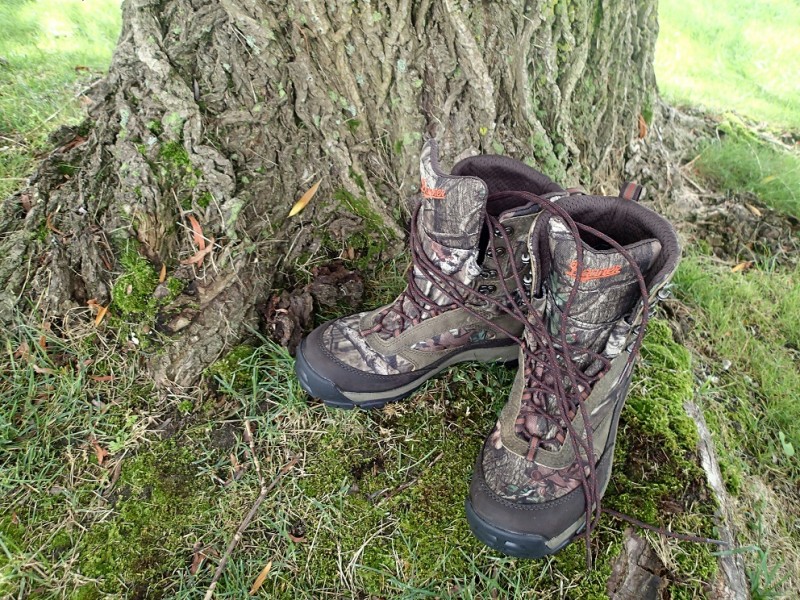 Although Danner is typically known as a company that creates durable hunting boots, several of their products also work quite well for more intense hiking trips. I was recently sent a pair of the High Ground Mossy Oak Break-Up Infinity Hunting Boots to test, a long-titled product with great performance.
I tested out these boots during a day hike up north in Michigan along Lake Huron. I had never worn such a durable-looking boot, even on my longer, more challenging hikes when I lived in Colorado. I did have lighter boots with ankle support, but I never thought one this bulky was necessary. I figured the Danner boots would need a good amount of breaking in, and I was worried because I didn't have a chance to do so before I took them up north, but I ended my hike in comfort with not one blister to be found on my feet.
The attention to detail, specifically in regard to the structure provided for the ankle, most likely prevented a sprained ankle at least once during my hike. Ever since I can remember, I have been prone to ankle injuries while outdoors, from camping trips to minor day hikes. Because of this, I tend to look for a good amount of ankle support in a hiking boot, and the High Ground provided more than enough. The only thing I would recommend before purchasing the boots is to wear a pair of hiking socks with them to make sure your feet have enough room inside. Also, make sure the socks come up high enough, considering the boots are eight inches tall. Mine were a bit short, and I had some minor irritation around my leg from the rubbing that a higher sock could have prevented—but this was more so my own fault for not packing the correct socks.
According to the boot's description on Danner's website, "This is the boot for high speed hunters looking for a fast, agile platform. It has a hiking base modified for hunting applications. This boot will fit light and comfortably but has tough features like an ultra-durable, oiled nubuck leather and 9000 Denier nylon upper, 100 percent waterproof and breathable GORE-TEX lining, and the Danner Talon dirt- and rock-gripping outsole."
When I was analyzing the boots' performance after my hike, I did find it imperative to note the connection between its original intention as a hunting boot and the flatland hiking I used them on. I thought back to my time living in Colorado, when I wore boots with less ankle support because they provided greater flexibility during the sections of hikes that included more free rock climbing than traditional hiking. This boot would most likely perform poorly in mountainous terrain because your ankle is stiff and its design allows for limited movement. While this is great for decreasing the probability of ankle injuries, it's not so helpful when trying to maneuver your way up a minor wall of rock.
Because I tested the boot out in Michigan on mainly flat trails, I noticed how sturdy the boots were, but not how they could be somewhat uncomfortable if you needed more ankle flexibility. However, this is a perfect choice for multi-day hiking trips on flat terrain, because it gives long-lasting support and grips to the ground well, among other features. Danner does make boots geared specifically toward hikers, such as the women's St. Helens Low GTX XCR Jade, which retails for $110—slightly more affordable than the High Ground.
Image by Ariel Black