[starreviewmulti id="2" tpl="20" style="nethub"]
Trusted Review™ Scorecard
Average Score: 4.3 out of 5.0
Each product or service is rated on Quality, Reliability, Price/Value, and Referability. Each area has an individual score, and creates an overall Trusted Review™.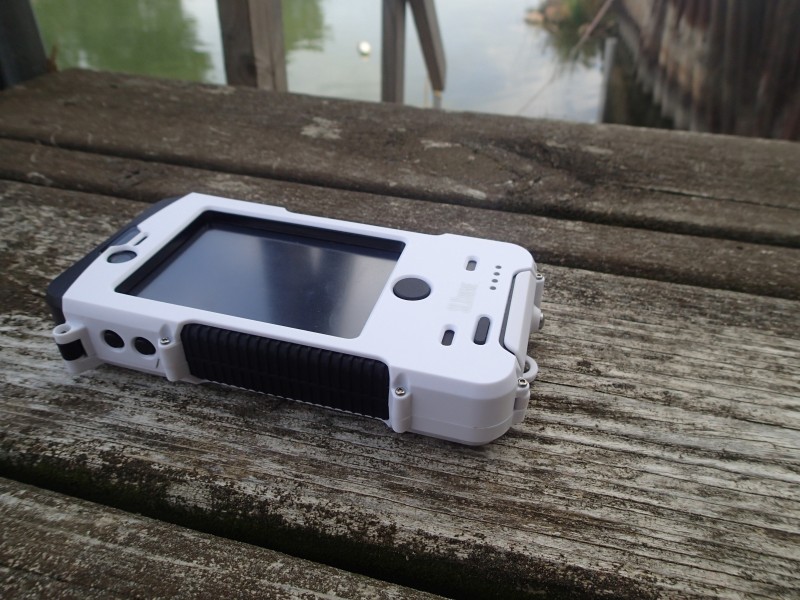 I first saw the SLXtreme phone case created by Snow Lizard about a month ago at the Outdoor Retailer Summer Market held in Salt Lake City, Utah. At the display table, there was a small tank of water with an iPhone protected by the phone case that was suspended underwater. My first thought was that the product must actually work if this employee is trusting it to hold their iPhone in a tank of water.
When I opened the box to test it out this past weekend, the case seemed bulkier than I had remembered it. My immediate thought was that this is a case I wouldn't use on a daily basis, as it would be impossible to fit in my pocket. But my opinion of its appearance changed once I took it out on the water.
Snow Lizard promoted that the SLXtreme case (mine was for the iPhone 4/4S) is rugged, solar powered, waterproof, and has a 2,000 mAh integrated battery. I figured this would keep my phone dry, as I had seen it demonstrated before, but I didn't know how much of a charge my phone would actually get.
The case comes in colors of black, tan, yellow, orange, white, urban camo, and hunter camo. The case for the iPhone 5 will be available this fall.
Image by Ariel Black