[starreviewmulti id="2" tpl="20" style="nethub"]
Trusted Review™ Scorecard
Average Score: 4.3 out of 5.0
Each product or service is rated on Quality, Reliability, Price/Value, and Referability. Each area has an individual score, and creates an overall Trusted Review™.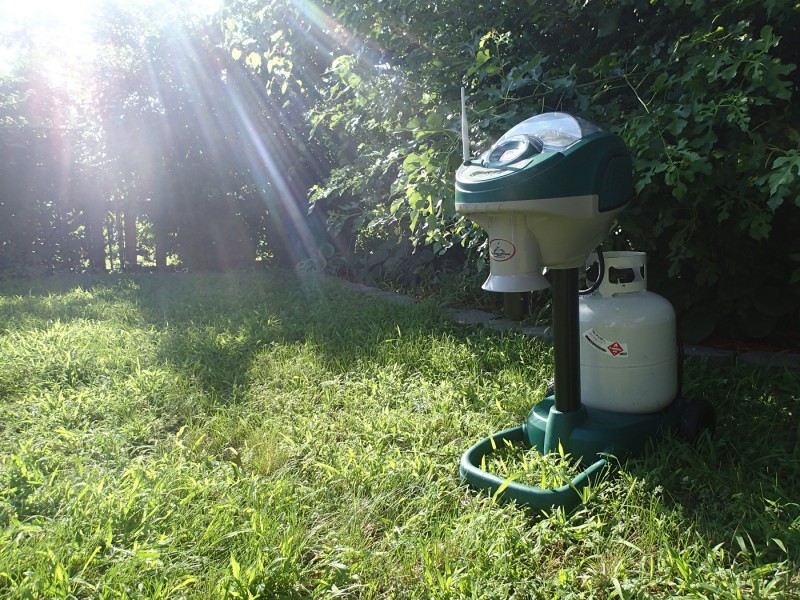 I put the Mosquito Magnet Commander Mosquito Trap to the test for one week in my backyard to see if it truly accomplished what it advertised. I can report that the Commander effectively trapped nearly every mosquito in my mid-sized yard.
I recently moved into my house and have spent a great deal of time tearing apart the backyard to put in new gardens. After spending hours in the yard since the beginning of the summer, I had learned to avoid gardening during specific times of the day because of the number of mosquito bites that end up covering my body. I made sure to save a large amount of my gardening for when I was testing the product, so I could see if it really made a difference. I had the Commander set up and running for two days prior to heading outside. I gardened mid-morning and in the early evening two times that week, normally when the bugs are the worst.
After several hours working on my garden, I couldn't find one mosquito bite on my body, nor did I have to constantly fan them away from my face while I was trying to plant flowers. For me, this was proof enough that it worked. The biggest feature that makes this trap different than previous models is that it is the first-ever wireless-enabled device. This allows users to keep track of the exact performance of the trap, and they can set up either email or text message notifications to check in on how well it's working. I found this feature to be a little unnecessary, as one could easily open the trap to see how many bugs have been captured. It seemed to me that this acted as a means for the company to stay ahead of the times, however, and it does provide a more measurable show of results–what many people are looking for. And yes, it did trap many mosquitoes.
One of the negative points I noticed was that it took longer to set up than I imagined, but this may be different for people who are handier than myself. Also, you will need to purchase a propane tank that hooks into the back of the Commander, so plan for that expense as well. The screen on the front of the trap shows users the propane tank level, net level, attractant status, motion sensor, outside temperature, fault codes for troubleshooting, and remote shutoff.
Another positive facet was how easily I could empty the net. This is not a gross process at all, as the net comes right out of the exterior body of the Commander. A point the website mentioned that I hadn't considered in my review was that the trap is cordless, which makes it easily movable. However, because of the one-acre protection radius, it most likely will not need to be moved, except if it is in the way of lawn mowing or needs to be packed away at the season's end.
Image by Ariel Black