[starreviewmulti id="2" tpl="20" style="nethub"]
Trusted Review™ Scorecard
Average Score: 4.8 out of 5.0
Each product or service is rated on Quality, Reliability, Price/Value, and Referability. Each area has an individual score, and creates an overall Trusted Review™.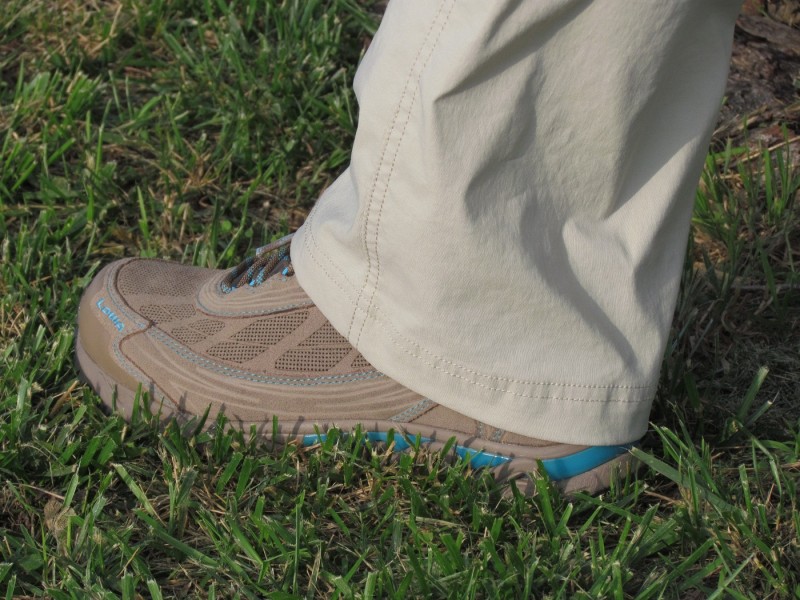 Some of the best hiking footwear on the market comes from a company based in Germany called LOWA. Generations of Bavarian mountaineers, climbers, and hikers have played a part in LOWA's development of the technical advances and construction methods that have helped make their boots more comfortable and supportive. Hiking-Trails-and-Gear.com compares LOWAs to Asolo boots, stating they are top-of-the-line with a focus on the performance needs of professional trekkers and mountaineers.
Professionals and amateurs alike will appreciate the combination of Lowa's craftsmanship paired with modern technology. The result is a quality product built to last that will consistently perform the way it was designed to.
Take for example, the LOWA S-Cloud GTX. This all-weather, lightweight, and fast low-cut hiker is designed to provide stability and comfort. In my opinion, it isn't the sexiest shoe of its kind, but it is definitely a workhorse that gets the job done. Here are some of its features:
LOWA's patented STG-3D soft to ground sole provides the ultimate combination of stability, shock absorption, and grip.

GTX (GORE-TEX) lining provides breathability and waterproofness. GTX fabric shoes are waterproof and can be worn in rain, snow, and mud in order to keep your feet dry. GTX material is long lasting and very tough. At the same time, this material is soft and gentle on the skin so it gives you a comfortable feeling and will not cause blisters.

Upper is laser-perforated. According to LOWA, these perforations offer an unusual look and work together with the GORE-TEX membrane and its waterproof guarantee to maintain high breathability for such a "fast" leather shoe.

Perforated scree cuff is soft and comfortable against your ankles.
Quality
Eight decades of boot building have made LOWA boots some of the best hiking boots available. Period.
Reliability
I have only had this shoe for a few months, so I wasn't able to try it out during the winter and cannot attest to the all-weather claim. I can tell you that the shoe is true to size. There was absolutely no break-in period. The shoe is comfortable, moisture resistant, and offers great shock absorption. I am confident that LOWA's craftsmanship paired with modern technology guarantees a product that is built to last.
Price/Value
Amateur and professional trekkers might go their separate ways here. At about $170, LOWAs are priced comparably to their competitors. That said, LOWAs are at the top end of the market. You will pay a premium for the quality and technology, but I think it's worth it. A hiker's footwear is an investment that protects some of their most valuable assets.
Referability
I highly recommend the LOWA S-Cloud GTX. The craftsmanship and technology that went into this shoe are top-notch.
Editor's note 6-17-2013: This article originally did not mention the MSRP of the shoes. This has been added.
Images by Andy McDaniels