[starreviewmulti id="2" tpl="20" style="nethub"]
Trusted Review™ Scorecard
Average Score: 4.5 out of 5.0
Each product or service is rated on Quality, Reliability, Price/Value, and Referability. Each area has an individual score, and creates an overall Trusted Review™.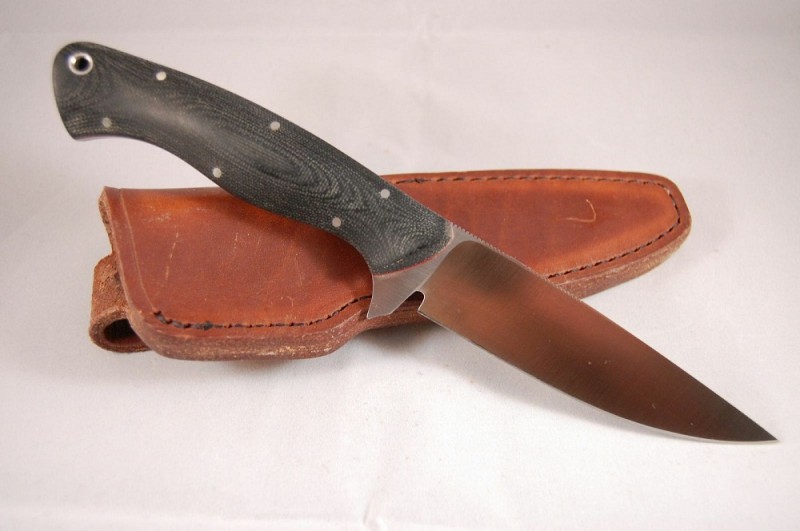 A cutting tool such as a knife might be the oldest of man-made implements that's still in use today in a myriad of professions and outdoor activities. In fact, hundreds, if not thousands of knives exist for the outdoor survivalist, camper/backpacker, casual trail hiker, and hunter. Many are designed and manufactured "en masse" by companies using the latest CNC equipment and tools and accompanied by brilliant marketing plans. And, for the most part, they're good knives! We shouldn't be surprised that reputable manufacturers offer high-quality, reliable tools worthy of the attention and use by any outdoorsman or outdoorswoman.
It's good to remember, however, that knife manufacturers are not the only source of high-quality knives. Hundreds, if not thousands of craftsman across the nation design and produce survival and hunting knives that are at least as good and often far superior to anything available on the market today.
Forty-year old Sterling Heights, Michigan resident Nicholas W. Allen, maker of the NWA Knife that is the subject of this review, is one such craftsman. He's been making knives for 14 years. Today I'm going to introduce you to one of his offerings.
Specifications
Overall Length: 9″ (22.75 cm)
Blade Length: 4-1/8″ (10.5 cm)
Weight: 4.9 oz. (138 g)
Weigh with Sheath: 8.1 oz. (232 g)
Steel Type: D-2 Tool Steel heat treated to 60 RC
Handle Material: Black micarta
Price: $225
Contact: Nick Allen, [email protected], 586-604-1342
Images by Mark Kakkuri