[starreviewmulti id="2" tpl="20" style="nethub"]
Trusted Review™ Scorecard
Average Score: 5.0 out of 5.0
Each product or service is rated on Quality, Reliability, Price/Value, and Referability. Each area has an individual score, and creates an overall Trusted Review™.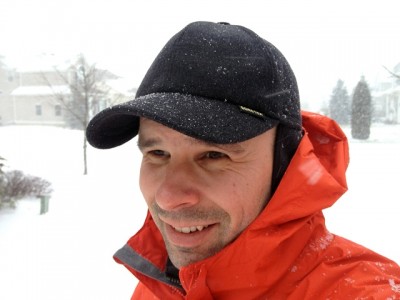 On Dec. 26, 2012, southeastern lower Michigan finally enjoyed its first real snowfall of the winter season. As the snow fell and accumulated, children headed outside to play and snowplowing businesses rejoiced. By the next morning we would have a decent six or so inches on the ground.
As the winter wonderland formed from the blustery conditions, my outdoor-loving six-year old daughter and I decided it was a great time to go on an afternoon hike. My wife bundled our daughter up for the trek while I put on waterproof outerwear and my favorite Christmas present, a Gottmann baseball cap.
This is no ordinary baseball cap, though. Made from wool and lined with Gore-Tex, the Gottmann cap replaces a wool baseball cap that I foolishly sold a few years ago. Having tried just about every kind of winter headwear known to man—always looking for the best solution for Michigan's weather—I was eager to put the Gottmann to the test.
Specifications
Gore-Tex waterproof breathable membrane
Seam sealed: Full
Bill: 2-1/2″
Weight: 3.5 oz.
Fabric: 80% wool, 20% nylon
Lining: 100% cotton
Care: Dry clean
Made in Czech Republic or Bulgaria by Gottmann of Germany
$37.95 on sale at Sierra Trading Post
Image courtesy Mark Kakkuri