[starreviewmulti id="2" tpl="20" style="nethub"]
Trusted Review™ Scorecard
Average Score: 4.3 out of 5.0
Each product or service is rated on Quality, Reliability, Price/Value, and Referability. Each area has an individual score, and creates an overall Trusted Review™.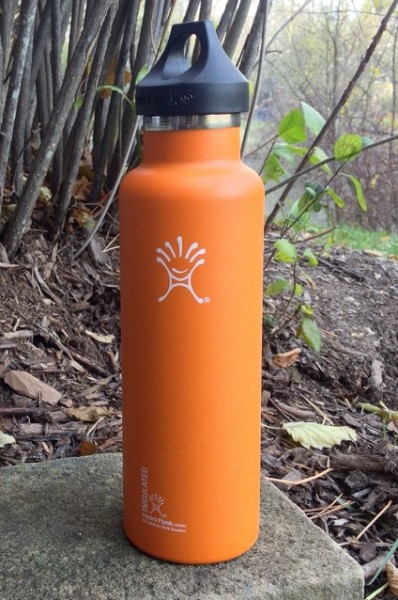 For thousands of years, mankind has carried water and sought better means to carry water. Over time, we've seen water-carrying technology go from sewn animal skins to metal canteens to plastic bottles to hydration packs – each with their positive and negative features. Indeed, the basic water bottle, a means of carrying enough water to slake thirst while between running water sources, has seen its share of design ideas and features: you can find a water bottle of virtually every size, shape, and color. Moreover, water bottles have sported a variety of means to get that water into your mouth: pour, squeeze, straw, flip top, and so on.
Sometimes, however, we outdoorsy people want a more durable means to carry water and occasionally carry something other than cold water or a sports drink – may be hot water, coffee, tea, or soup. The thermal demands of hot and cold fluids coupled with a desire for minimal size and weight pushed water bottle manufacturers to again reconsider water bottle design. Combining new and old-school materials with unique design features, Hydro Flask offers a strong lineup of the latest in water bottle technology, including a 21 oz Standard Mouth Vacuum Insulated Stainless Steel Water Bottle. It keeps hot fluids hot, cold fluids cold, all in a very durable steel container.
Specifications
Mouth Size: Standard
Mouth Width: 1.81 in
Bottle Weight: 10.4 oz.
Bottle Height: 8.87 in.
Bottle Height (w/cap): 10.56 in.
Bottle Circumference: 9.06 in.
Bottle Diameter: 2.85 in.
BPA-Free
18/8 Stainless Steel
Lifetime Warranty
$25.99
Image by Mark Kakkuri