[starreviewmulti id="2" tpl="20" style="nethub"]
Trusted Review™ Scorecard
Average Score: 5.0 out of 5.0
Each product or service is rated on Quality, Reliability, Price/Value, and Referability. Each area has an individual score, and creates an overall Trusted Review™.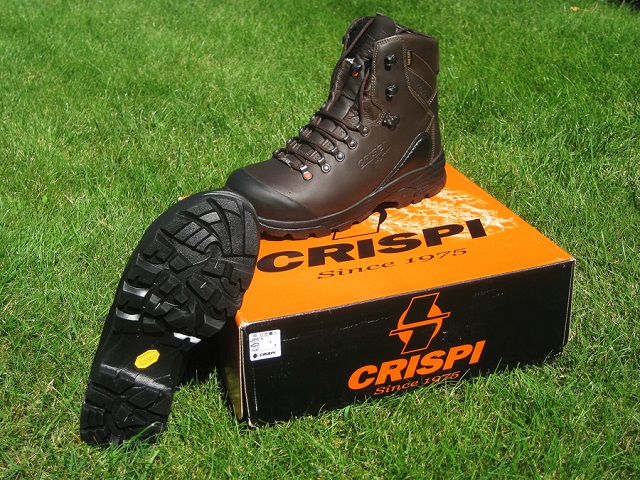 I hike and hunt some of the most rugged country west of the Rockies.  My philosophy is the steeper the better, the further the better, the tougher the better.  The only difference in 2011 was that my hikes and hunts were steeper, further, tougher, and ultimately better than years before.
If you are like me, you are constantly looking for gear that can not only withstand the relentless punishment of the backcountry, but also provides you an edge when you need it.  There is a lot of essential gear to consider for serious backcountry travel but I don't think there is a piece of gear more important than your boots.  If your feet break down due to poorly designed boots you aren't going anywhere.
Crispi – I know, it sounds more like something you'd eat rather than a boot brand built to last in the roughest backcountry environments.  Founded by Italian Alessandro Marcolin, Crispi has been making top of the line boots since 1975.  I recently learned that CrispiUSA (the US division of the company) is currently working to bring the Crispi line of high-quality boots to retail stores.  Knowing of Crispi's long history as a premium boot maker, along with getting a recommendation from a couple friends that spend a lot of time in the backcountry, I bought a pair prior to my Oregon and Montana 2011 hunting seasons.
Would you buy a boot if a trustworthy source told you they were the most comfortable boot they have ever had straight out of the box?  Or that they have better ankle support than most if not all the boots on the market right now?  That they have a sole that grips to nearly any surface, they don't leak period, and they have stood up to over 500 miles of rugged backcountry hiking?  If so, please read on.  I will my share my experience with the Crispi Kanada HTG GTX boots to help you make a more informed decision, and putting you one step closer to summiting that backcountry peak or tagging that trophy of a lifetime!
Key Features:
GORE-TEX-Waterproof, breathable liner

A.B.S.S.-Ankle bone support system
Vibram Super Grip Technology
S.W.C-Single Wave Construction for ease on and off
Protection: Rubber heel and toe-cap
D.T.L-100% waterproof, breathable, long-lasting footwear
Monster asymmetric sole Vibram sole with shock absorbing "plugs"
Height:  8" tall
Weight:  800 grams or 1.77 lbs per boot