[starreviewmulti id="2" tpl="20" style="nethub"]
Trusted Review™ Scorecard
Average Score: 5.0 out of 5.0
Each product or service is rated on Quality, Reliability, Price/Value, and Referability. Each area has an individual score, and creates an overall Trusted Review™.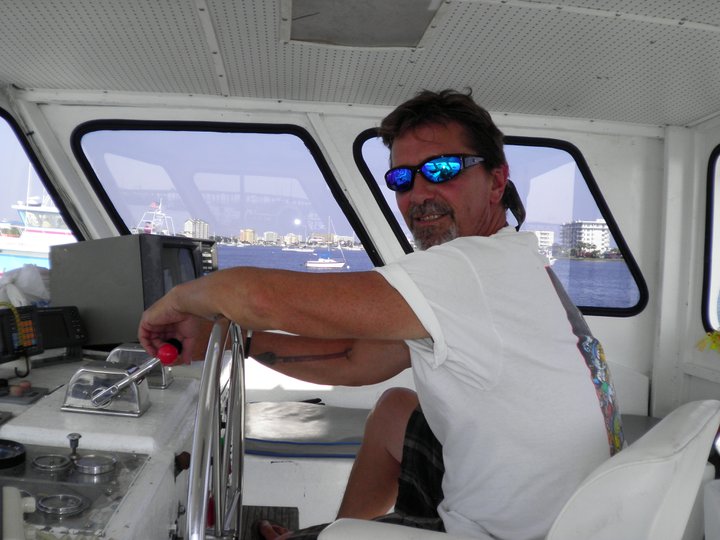 I recently had the opportunity to fly down to Destin, Florida to film a shark video for Dave Langston, www.westernstatessportsman.com.  Going out on a charter boat is nothing new for me.  I've fished in the Atlantic for Tuna, and have taken more trips out into the Chesapeake Bay for Blues and Weakies, I can't even tell you how many times.  Now with that being said, it's always the same deal.  They pile as many bodies on the boat they possibly can.  You feel like cattle.  Their only concern is that you don't have too much beer and make sure if you get sea sick, do it overboard!  My friends and I worked through a lot of Charter Boat Captains, and finally after years we settled into one.  He wasn't a bad guy, but you would think there would be some kind of friendship or camaraderie established after all the money spent or trips we've taken. Nope!  We were just like everyone else.  As for fishing instructions…"when the engine stops, drop your line in". And that's it!
So the third week of July I find myself in Destin, Florida.  I must say, I don't have any higher expectations than I have in trips before.  Then I meet Charter Boat Captain Craig Mann.  If there is ever such a thing as a man wearing his personality on his T-shirt sleeve, it's Craig.  When we get to the boat dock, before we are even on the boat, he gives me a run down of the trip we are going to take.  Hmm, that's something new.  After he gets the boat cleaned up we grab some chum.  Then into the Gulf of Mexico we go.
We've got Craig behind the wheel, and I must say it's a huge wheel. He gets us out to a place he feels is a good spot for sharks.  As he sets out the chum and gets my rod ready, he is giving me instructions on what to expect while shark fishing.  This is welcome information.  After everything is ready, and the bait is on, we are finally shark fishing.  To my surprise it didn't take long to get a shark on.  If you've never caught a shark, or even been hooked into one, your brain is going crazy.  Especially if it's your first one.  Now the next thing Craig did really told me a lot about him and his Charter boat ethic.  While I was fighting the shark, he kept me informed the entire time. He would give little instructions, just to make sure that I would be successful.  I can honestly say Craig Mann is the best Charter Boat Captain I have come across. He knows fishing!
With all this being said, if you are looking for the best fishing experience, I recommend Craig Mann.  I am not just saying if you live in the Destin area.  His experience and personality is worth traveling for. Plus, when you're done fishing, Destin is a beautiful place to visit.  I give Craig Mann and The Gulf Winds five stars.  Thank you for an experience I will never forget!
If you want to get in touch with him, you can call him at (850)-509-2544 or message him at www.mannoverbored.com
Ken Baney is a Western States Sportsman Pro Staff member and experienced hunter and outdoorsman.