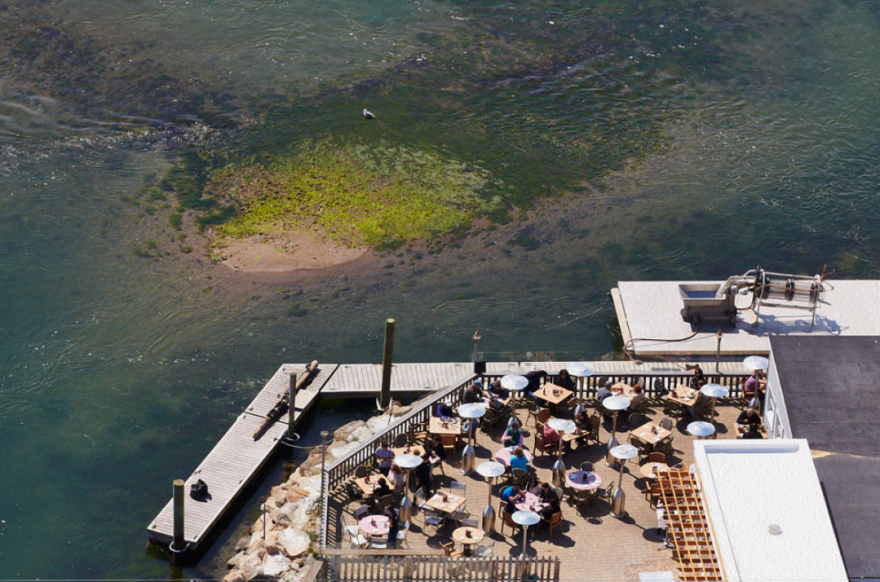 It makes sense that Rhode Island is home to many delicious seafood restaurants. After all, it is the Ocean State. With so much competition, however, it might be hard to find the best of the best when it comes to Rhode Island seafood. Look no further than Matunuck Oyster Bar in South Kingstown.
Not only is Matunuck Oyster Bar considered the best seafood restaurant in Rhode Island, it has also been named one of the best seafood restaurants in the entire U.S.
In 2016, TimeOut named Matunuck the No. 16 best seafood restaurant in America; Men's Journal named it in its "10 Best Seafood Shacks in the U.S." list; PureWow mentioned it in "The 5 Best (and Most Affordable) Places to Travel in July" ranking in 2018; the list goes on, but one thing is certain: Matunuck Oyster Bar is worth a visit.
Matunuck's oysters are about as local as they come: They are grown and harvested in Potter Pond, right off the restaurant's waterfront patio. The restaurant also uses vegetables from its organic farm on the pond. For non-seafood fans, the restaurant features beef raised locally in Rhode Island.
In addition to oysters, Matunuck Oyster Bar offers several other seafood selections, including boiled and stuffed lobsters, Alaskan king crabs, shrimp and various types of fish, such as cod, salmon and yellowfin tuna.
The restaurant and farm is also eco-friendly and sustainable. The restaurant hosts an annual Earth Day event to help clean Potter Pond's shoreline as well as East Matunuck Beach and Succotash salt marsh.
The restaurant is so successful because its owner, Perry Raso, began shellfish harvesting when he was just 12 years old. He graduated from the University of Rhode Island with a degree in aquaculture and fisheries technology. His experience helped him find success when he opened Matunuck Oyster Bar in 2002.
In addition to offering delicious pond- and farm-to-table food, patrons can participate in a free hour-long Matunuck Oyster Farm Tour, led by Raso himself. The tour's goal is to educate people about aquaculture and to encourage visitors "to take an active interest in supporting local aquaculturists and farmers."
For seafood lovers or visitors who are simply looking for good, local food, Matunuck Oyster Bar is perfect choice for anyone in Rhode Island.
Image courtesy of Matunuck Oyster Bar