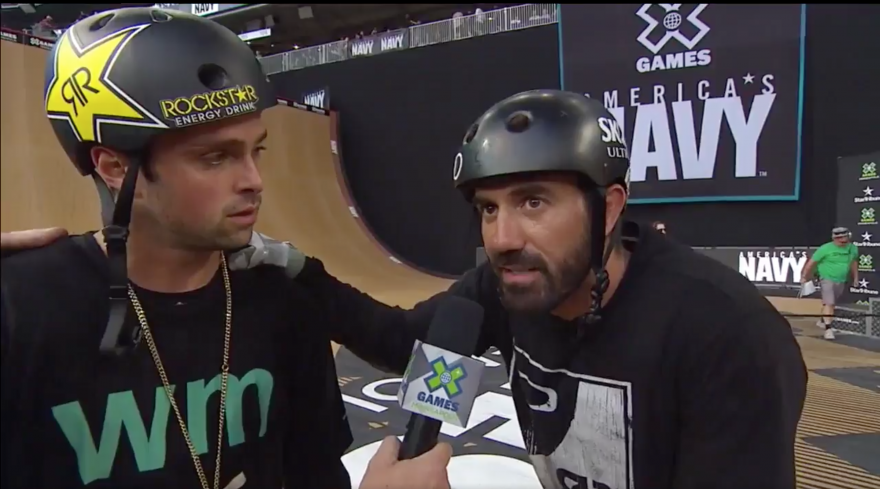 World renowned X Games skateboarder Bob Burnquist has announced his retirement from the event after he failed to medal in the big air event. 40-year old Burnquist has earned the most medals in the history of the X Games, winning a total of 26 medals in 56 events, but has not won a medal in his past two appearances. The last time he earned a medal was during the 2015 games, in which his brilliant performance earned him two gold and one silver medals.
Congratulations on an absolutely amazing #XGames career, Bob Burnquist! pic.twitter.com/WkuIYEFc2R

— X Games (@XGames) July 15, 2017
His decades long career is one of the longest sustained skateboarding successes in history. He received his first medal 20 years ago, during the 1997 X Games. That win propelled him into competitions around the world. Burnquist became a big-air specialist, and in 2010, he was the first skateboarder landed a fakie 900 (900-degree reverse-natural rotation), which earned him a spot in the small group of skaters that have ever pulled off that feat.
The biggest success of Burnquist's career was during the 2001 X Games. Before the final run of the event, he was in second place. For the last race of the event, Burnquist had a near-flawless run that included multiple never-before seen and therefore unnamed trips. He was scored with 98 out of 100, the second highest score ever given in any X Games skateboarding event.
In 2015, Burnquist told Sports Illustrated "When you win a certain amount of times, you get to a point where you're like 'OK, is there anything else I can do?' I always want to keep progressing. The youthful energy that these kids bring has given me a jolt to keep at it and riding with these kids."
"I'm going to keep skating as long as I feel competitive and I feel like I'm giving them a hard time, but I love the energy of skating with these kids. They remind me of myself."
Some of the athletes Burnquist competed against on Saturday were literally half his age and had grown up idolizing him, along with other legendary names like Tony Hawk. We wish him all the best in all his future endeavors!
Image is a screenshot from the Twitter Video