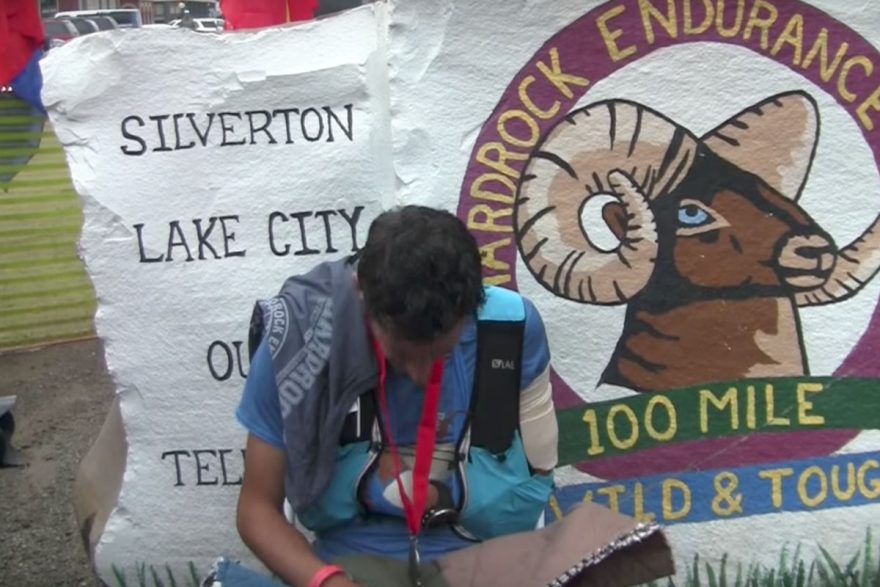 No one can accuse Kilian Jornet of being anything but tough. Not content with being just a world-renowned ultramarathon runner, he just won the Hardrock 100 with his arm in a sling due to a dislocated shoulder.
The Hardrock 100 Endurance Race is a famous world event, and it's not for the faint of heart. This ultra marathon endurance race takes place amongst mountains, and runners cover more than 100 miles in length, climbing and descending 33,050 feet, averaging an elevation of 11,000 feet.
This is his fourth Hardrock win, finishing this year's race in 24:32:22, despite having an apparently dislocated shoulder, running with the injury for nearly 86 excruciating miles.
Jornet seemed to sustain the injury around the 14-mile mark, continuing with his arm tucked against his body. He was bandaged later on and continued the race with the armed now taped against his body.
This incredible win adds another accomplishment to an already amazing year, as Jornet summited Mount Everest twice in one week earlier in May.
Watch his finish and interview below, and hats off to Jornet and all other Hardrock 100 runners, a constant source of inspiration.