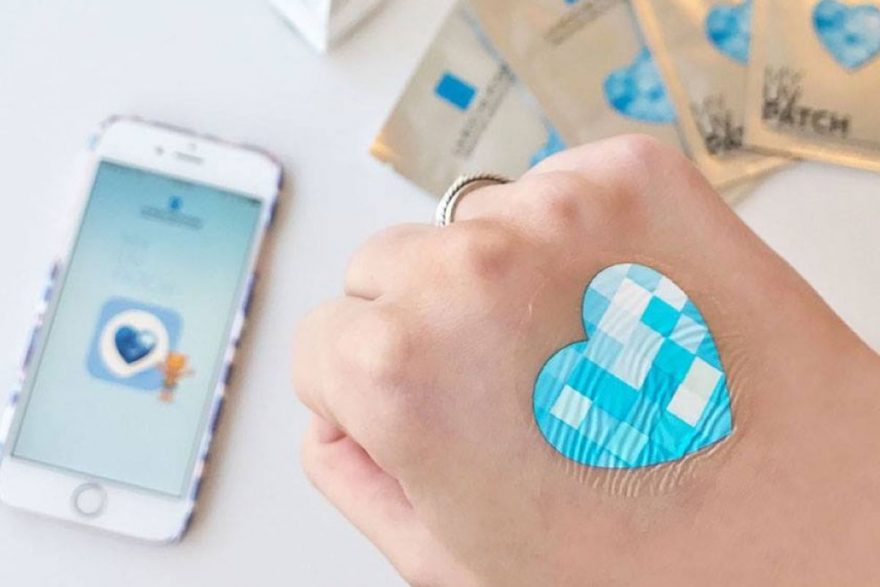 My UV Patch is a new wearable technology designed to make you more aware of your exposure to UV rays and to help you avoid sunburn. The patch is waterproof, sticks to your skin, and connects to a smartphone app which gives you reminders about when to put sunscreen on.
https://www.instagram.com/p/BEVayDXCizB/
The patch is stretchable and contains photosensitive dyes which change color when they are exposed to UV rays. You can use the patch along with the app for personalized reminders for reapplying sunscreen, as well as getting tips on how to remain safe in the sun.
According to SkinCancer.org, over the past three decades, more people have had skin cancer than all other cancers combined. Additionally, one in five Americans will develop skin cancer in the course of a lifetime.
With the development of more and more wearable technology such as this skin patch, it is hoped that there will be a positive long-term health benefit, allowing people to understand and be more aware of levels of exposure.
Furthermore, the patch and app will help to gamify the sun exposure, making it more engaging for children, enabling them to learn about potential risks from a much younger age.