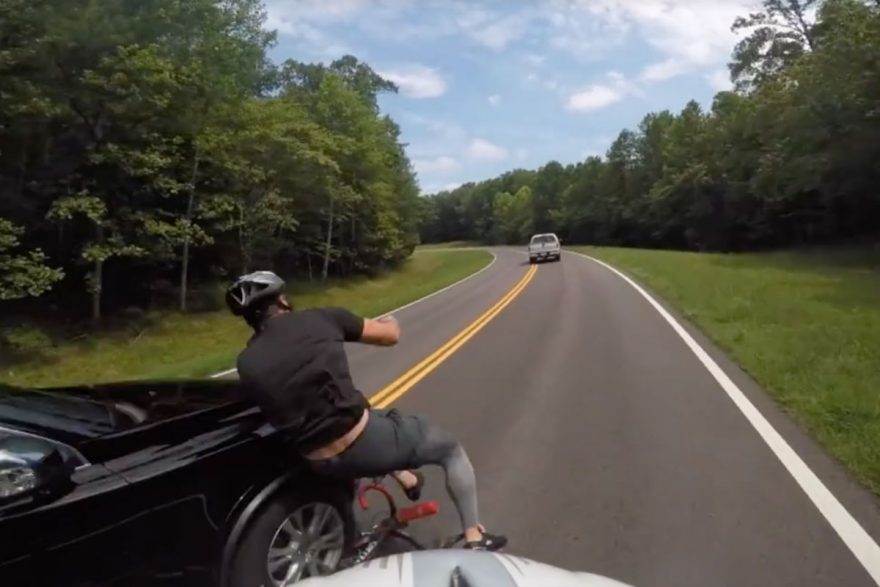 58-year-old, Marshall Grant Neely III, who is an administrator for the University School of Nashville, was arrested on Saturday following a hit and run incident with a cyclist. He has since been charged with felony reckless endangerment, leaving the scene of an accident, failure to immediately notify of an accident and failure to render aid.
Following the incident, footage has emerged of the moment Neely hit the cyclist. Greg Goodman, who captured the footage, was on a ride with his friend Tyler Noe near the north end Natchez Trace Parkway when Noe was struck by the passing vehicle.
Fortunately, Noe didn't suffer any life-threatening injuries and was able to stand up straight after being hit. It was from the video that the police managed to trace the vehicle to Neely in order to press charges.
Surprisingly, Neely claims that he didn't realize he hit Noe and explained in an interview with the Tennessean "I thought that somebody has thrown his bike at me … obviously, the video shows otherwise. I did not know I hit him, I'm so sorry it happened. I would never leave someone who was hurt, that's just not the kind of person I am."
From the video, it looks difficult to believe that Neely didn't know that he hit the cyclist and many are arguing that it even looks deliberate. According to the Natchez Trace safety guidelines, cyclists are allowed to use the full lane but are advised to remain in single file to allow vehicles to pass easily.
"As of today, USN has placed Mr. Neely on leave of absence while we investigate the circumstances. All other matters related to his employment are confidential," explained the University School of Nashville.