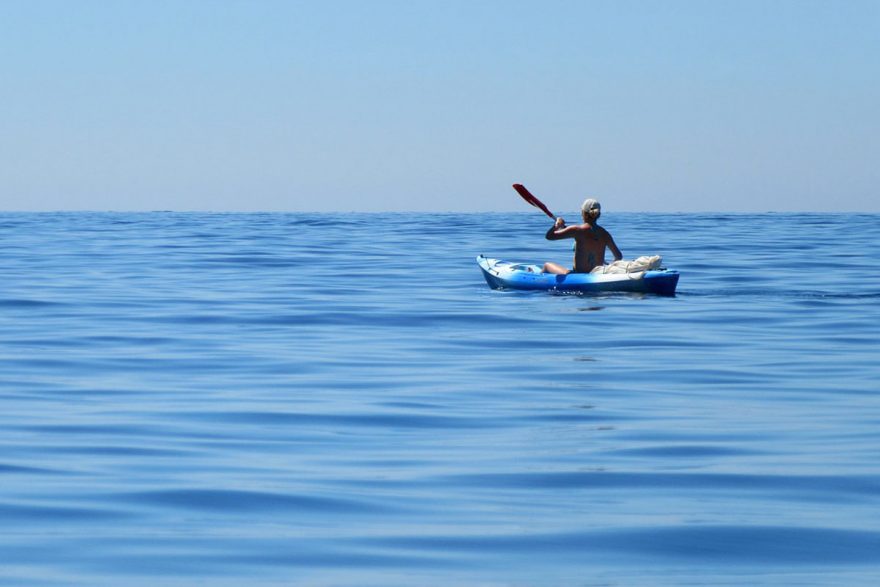 A great white shark has attacked a kayaker on the west side of Santa Cruz, out from Steamer Lane, at 11 am on Tuesday. As part of the 'Shark Incident Action Plan', there is now a four-day ocean ban within a one-mile radius San Lorenzo River mouth and Fair Avenue.
The kayaker, Steve Lawson, claimed to have felt something move his kayak. He looked down and as he spotted the great white shark, it began biting the front of his kayak and Steve fell into the water.
Speaking to KSBW, Lawson explained "I saw the shark hanging on the front end of my boat. I spent a little time in the water swimming around. I panicked, everyone panics. There's a shark in the water. But he didn't come back. He wasn't interested in me."
At the weekend, another great white shark was noticed in the area during the Jack O'Neill paddle out when there were around 3,000 people in the water.
Deputy city manager, Scott Collins, explained This is a hot spot for sharks, sharks are all up and down the Central Coast. But typically they are not interested in humans. They don't exhibit this predatory behavior."
The good news is that attacks are extremely rare, especially in the Santa Cruz area and the ocean ban is only a precautionary measure.