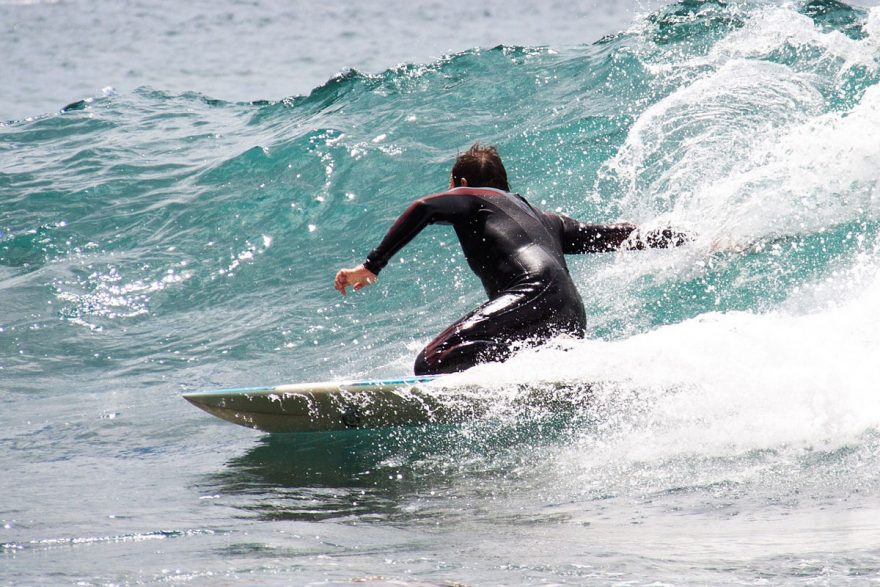 You can say goodbye to the long queues, no parking spaces, and crammed cars full of boards as Metrolink has just announced that you can now catch a train to catch a wave, allowing you to carry your surfboard, on-board.
Last week, the SoCal train service introduced storage compartments specifically for boards, which means that you're now allowed to carry your boards with you, as long as it's in a bag and not longer than 6'4".
The service will be available at no additional cost for all seven Metrolink routes, which run to popular surf spots in San Clemente and Oceanside. A similar service has been available since last year when LA Metro decided to allow carrying boards on the Expo Line which runs between downtown LA and Santa Monica beach.
Ian Hughes, 16, wrote a letter to the state Legislature when he was 12 which requested the permission to carry boards on trains. Around five years later, it looks like his initiative paid off, to Hughes' joy; "now we can use these trains to bring ourselves and our surfboards to the beach and have a great day."
Nonetheless, board storage is limited to no longer than 6'4" and there will only be space for five boards per storage area on the trains. A full list of onboard policies can be found at metrolinktrains.com/howtoride.