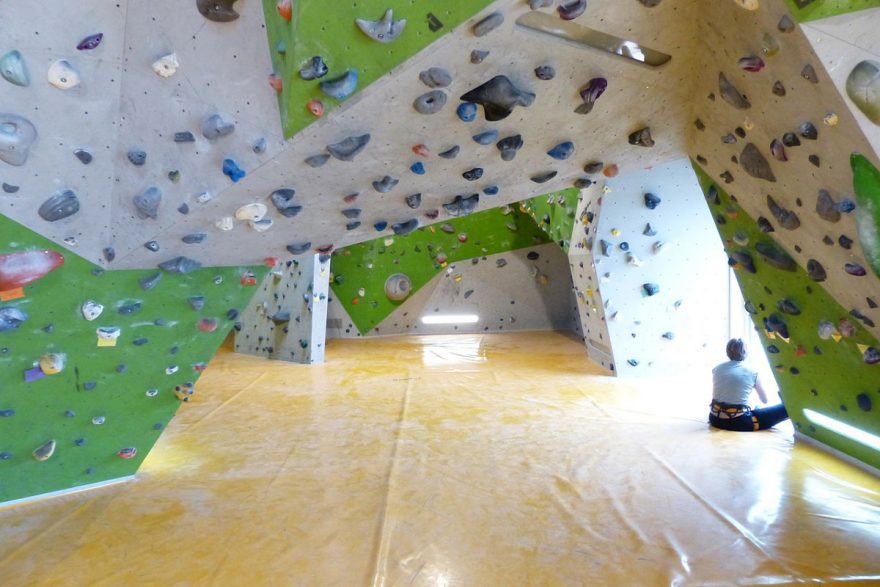 In a recent study by researchers at the University of Arizona, bouldering was found to act as an excellent form of psychotherapy, alleviating many of the feelings associated with anxiety and depression.
More than 100 individuals in a bouldering intervention in Germany were included in the research. Some hospitals there are actually already beginning to use climbing as a form of therapy for patients.
The majority of the participants were new to bouldering. They were separated randomly into two groups, one of which began bouldering immediately while the other half had to wait. Each participant performed the activity for three hours each week over an eight-week period.
Researchers measured depression levels among the individuals at different points throughout the study, using trusted and recognized scales. Interestingly, it was found that those who began immediate treatment (bouldering, in this case) improved by 6.27 points. This translates to a grade drop from 'moderate' to 'mild' depression levels.
On the other hand, during the same time period, the group which had to wait, only improved by 1.4 points. It is important to mention that throughout the study, patients were also taught meditation, mindfulness, and how to encourage positive social interactions. Presumably, these would also contribute to the positive findings.
Why is Bouldering So Effective?
Eva-Maria Stelzer, one of the researchers for the study, explained that "bouldering, in many ways, is a positive physical activity. There are different routes for your physical activity level, and there's a social aspect along with the feeling of an immediate accomplishment when bouldering."
Bouldering, uniquely, is well-suited to aiding with depression because it helps to improve one's confidence in their own ability and promotes positive social interactions. Both of these are known to be hugely beneficial in treating depression.
In order to perform bouldering well, you need to constantly focus which means that your mind doesn't have a chance to wander and think about your normal worries. The powerful aspect of the sport is that it is very inclusive, suited to complete beginners and those of varying fitness levels.
Further Research on the Cards
The researchers involved in this study, plus a growing team, are already looking to compare the results from bouldering to that of cognitive-behavioral therapy, which has long been the traditional form of treatment.
The National Institute of Mental Health states that anxiety disorders affect around 40 million adults, aged 18 and over, in the United States. That's 18% of the popular; certainly a significant number.
The findings aren't to say that bouldering will replace current forms of treatment but rather, could be used to effectively aid traditional care. Members of the research team are aiming to develop an eight-week depression treatment program which would incorporate bouldering.
Although bouldering was specifically used in the study, it is possible that other sports which force you to focus and encourage social interactions could produce similar results.