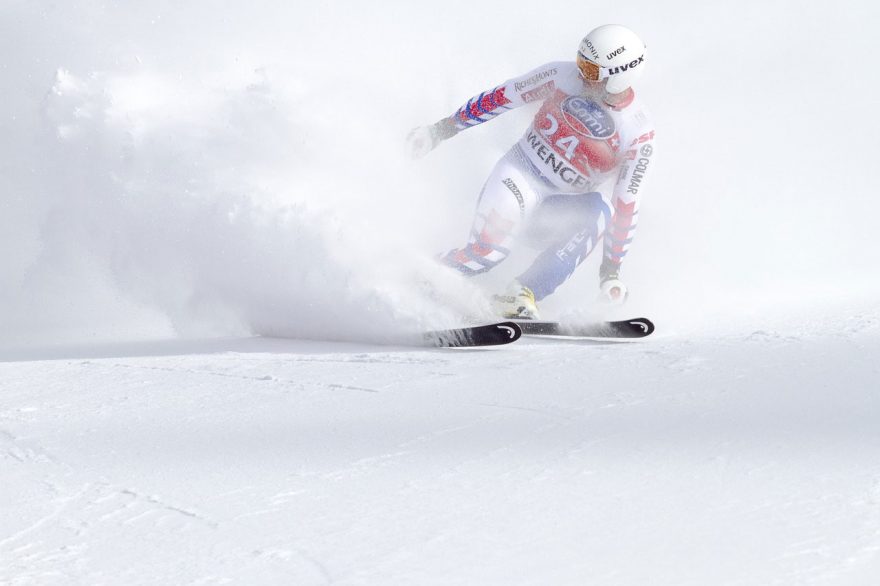 The International Ski Federation has announced its 2017-2018 World Cup stops for alpine and freestyle skiing events, following the FIS Calendar Conference last week.
After a hugely successful women's alpine World Cup event at Killington last year, which saw over 30,000 spectators, FIS announced that it will be returning here again for another year. Another big returning event is the men's alpine World Cup tour to Beaver Creek Resort.
Calum Clark, Vice President, Events at U.S. Ski & Snowboard says "The start to the Olympic season is always an exciting time for our athletes and our fans. Killington and Beaver Creek are both very strong event partners and advocates for alpine ski racing. They will put on world class events showcasing our U.S. Ski Team stars as they begin their journey to the 2018 Games."
World Cup Stop Dates and Resorts
Below, you can see the run of stops for the upcoming season, as quoted from the official US Ski Team site:
Killington Resort – Nov. 25-26
After a successful event in 2016, Killington has established itself as one of the premier locations for the women's alpine World Cup. Owned by U.S. Ski & Snowboard partner POWDR, Killington is one of the premier resorts in the country and close to major eastern metropolitan markets. Powdr has produced World Cup events in the past at other resorts in its portfolio and has significant experience executing large-scale races.
Beaver Creek Resort – Dec. 1-3
Beaver Creek has proven throughout its history of hosting World Cups that it can stand the test of a world premier alpine event. Pulling in viewers from all over the world, it's home to one of the most difficult downhill courses where skiers face vertical drops as extreme as 757 meters. The events hosted here are many of the American ski racers' favorite stop on the World Cup tour.
Deer Valley Resort – Jan. 10-12
Home to the 2002 Olympic Winter games, Deer Valley's elite reputation draws in people to its world class venues. Deer Valley will be the site for moguls and aerials at the 2019 World Championships for freestyle, freeskiing and snowboarding in Park City. The easy access to the mountain pulls in up to 5,000 spectators, making it the biggest stop on the World Cup tour.
Lake Placid – Jan 19-20
As host of the 1980 Olympic Winter Games, Lake Placid is another World Cup stop with Olympic ties. The Lake Placid Olympic Jumping Complex and Whiteface Mountain will combine to host moguls and aerials competitions. The Olympic Training Center in Lake Placid is home to the U.S. Ski & Snowboard's Elite Aerial Development Program, which has produced multiple World Cup champions, including Mac Bohonnon, Kiley McKinnon and Ashley Caldwell.