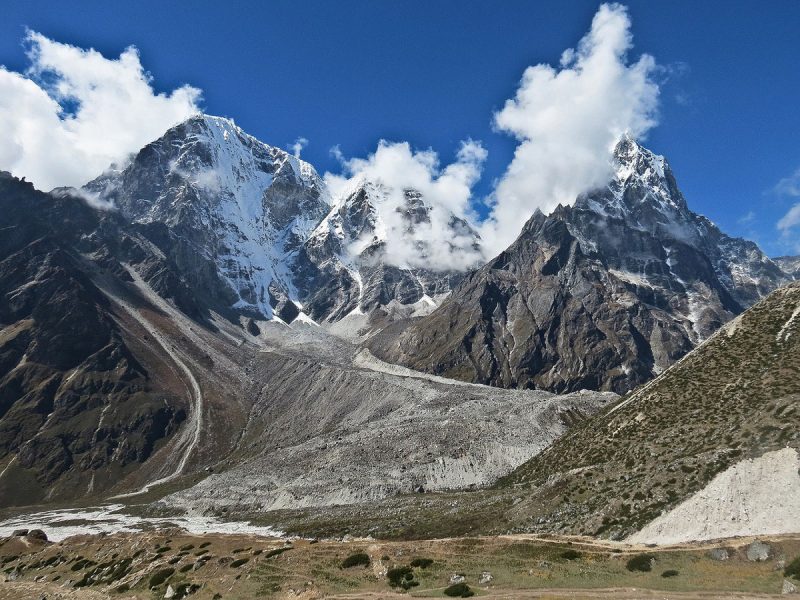 Following the death of an 85-year-old climber last week, officials in Nepal are now considering implementing an upper age limit for climbing the deadly mountain. Currently, there is only a limit which prevents under 16s from tackling the climb but nothing at the older end.
Former British Gurkha soldier, Min Bahadur Sherchan, was trying to become the oldest person to climb Mount Everest, but tragically died at basecamp. Sherchan had previously owned the record as a 76-year-old but this was broken in 2013 by Japan's Yuichiro Miura, aged 80.
85-year-old Min Bahadur Sherchan dies during attempt to reclaim title as the oldest Mount Everest climber https://t.co/hDbyJs6jv5 pic.twitter.com/OgEvlXJf23

— Yahoo News (@YahooNews) May 6, 2017
Sherchan, who died on Saturday, is suspected to have suffered a heart attack. In March, he told a German news agency "I want to climb Everest to set a record so that it will inspire people to dream big. This will instill a sense of pride among old people like me. My climb will demonstrate that age doesn't stop you from realizing your goal."
Following news of his death, officials in Nepal are now giving thought to an upper age limit. Ang Tshering, head of the Nepal Mountaineering Association, told Associated Press "It is very necessary to immediately bring that age limit law. If there had been a limit, the loss of life could have been prevented".
However, even with lower and upper age limits, it still won't prevent deaths from anyone in between. It is only just recently that the well-known Swiss climber, Ueli Steck, died while preparing to take on the climb.