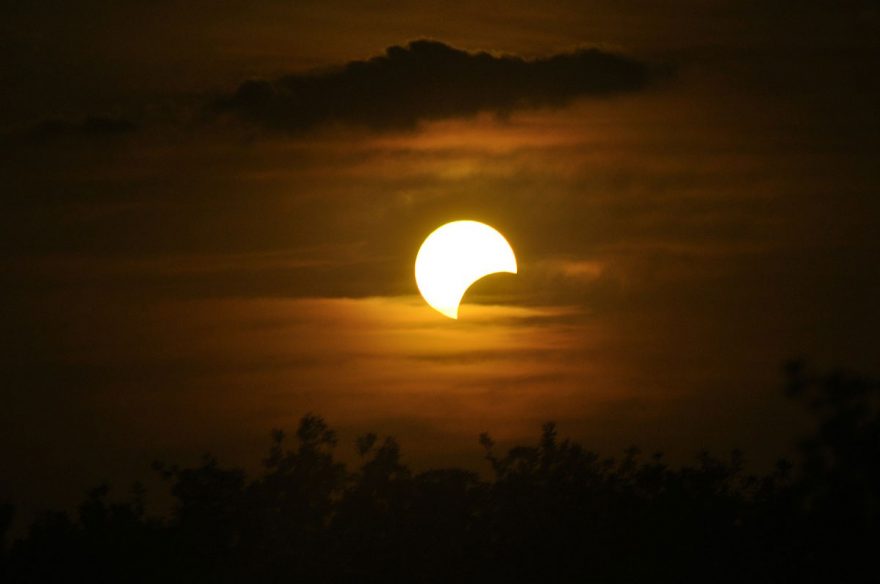 For the first time in nearly 40 years, a complete solar eclipse will be visible in North America. If you're wondering why we're writing about this now, it's because people are already claiming the top camping spots to be able to view the once-in-a-generation event.
On this day, the moon's shadow will darken a path between 35 and 71 miles wide, which will nearly completely block out the sun's light. The last total eclipse was in 1979 and those in the north-western parts of the US could experience it. For most others, it was only a partial eclipse. This year's path of totality is set to be much, much bigger.
How to Plan
The last time a total eclipse covered both coasts was nearly 100 years ago and the next time won't be until at least 2045. August 21 will be a historic day and if you want to plan for it properly, you should consider a few things.
Camping at a Premium
Businesses everywhere will be taking full advantage of the event and even residents are set to charge $100 or so for a camping lot. Many places will hike their prices up to match the demand for the eclipse, some even up to 5 times their normal price.
Wyoming is set to throw a week-long festival, aptly named the "Eclipse Festival". Considering the wait has been decades, we don't doubt that it will be a fun event.
How to View
Of course, there isn't a need to pay the premium for camping. You can simply head out to any open space, making sure things like buildings and trees aren't in your way. Parks and lakes are some of the best places to witness the eclipse.
Danger
It is highly advised that you do not look straight at the eclipse. The level of UV light is extremely dangerous and can damage your retina and even cause blindness. Special glasses (not regular sunglasses) are required or binoculars with a particular filter. That said, once the moon is completely covering the sun is when you can take off the filter because the moon acts as your protection.
Weather
The weather on the day is the major variable. Clear skies are the preferred outcome for the day, but some cloud cover isn't too much of a problem. Keep a keen eye on the weather leading up to the day and you can even base yourself somewhere that is likely to have better weather, like the west coast.
Timing
Depending on your location, the eclipse can last up to nearly 3 minutes. Below is a list of 20 cities, the time of maximum eclipse in that location and the percentage of coverage.
| | | |
| --- | --- | --- |
| Location | Maximum Eclipse | Percent Coverage |
| San Francisco | 10:15 a.m. | 76% |
| Salem, Oregon | 10:17 a.m. | 100% |
| Seattle | 10:20 a.m. | 92% |
| Los Angeles | 10:21 a.m. | 62% |
| Tucson, Arizona | 10:36 a.m. | 59% |
| Casper, Wyoming | 11:43 a.m. | 100% |
| Denver | 11:47 a.m. | 92% |
| Lincoln, Nebraska | 1:02 p.m. | 100% |
| Austin, Texas | 1:10 p.m. | 65% |
| Columbia, Missouri | 1:12 p.m. | 100% |
| Chicago | 1:19 p.m. | 87% |
| Nashville, Tennessee | 1:27 p.m. | 100% |
| New Orleans | 1:29 p.m. | 75% |
| Atlanta | 2:36 p.m. | 97% |
| Montreal | 2:38 p.m. | 58% |
| Washington, D.C. | 2:42 p.m. | 81% |
| New York | 2:44 p.m. | 72% |
| Charleston, South Carolina | 2:46 p.m. | 100% |
DIY Viewing Device
There are plenty of different ways you can make something to help you view the sun directly, without damaging your eye. Rather than go into on this page, we decided to source and excellent page, which runs through instructional advice for you to make your own device. Check out this awesome guide here.