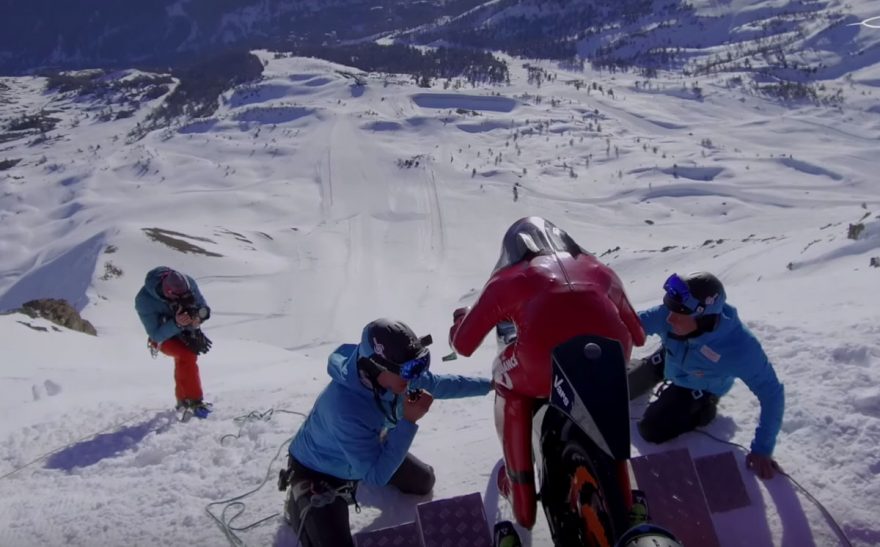 Frenchman, Eric Bone, has broken his own downhill mountain bike speed record, hitting a remarkable speed of 141mph.
At the end of last week, Barone took to the ski slopes in the French resort of Vars to make an attempt at the record. Barone, nicknamed 'the Red Baron' is 56 years old and hasn't always had a smooth run when it comes to record breaking attempts. In 2002, Barone had a spectacular crash while attempting a world record run. This resulted in six broken ribs, a broken femur, and two torn shoulders. Fortunately, there were no mishaps during his recent attempt.
With a need for speed and dare-devil attitude like this, it's no surprise that Barone was a stuntman for the likes of Sylvester Stallone and Jean-Claude Van Damme. Within the Frenchman's list of achievements is also the record for the fastest speed achieved traveling downhill with a prototype bike.
On his Facebook page, Barone stated "Thank you to my family and my friends who have always supported me in my various projects."