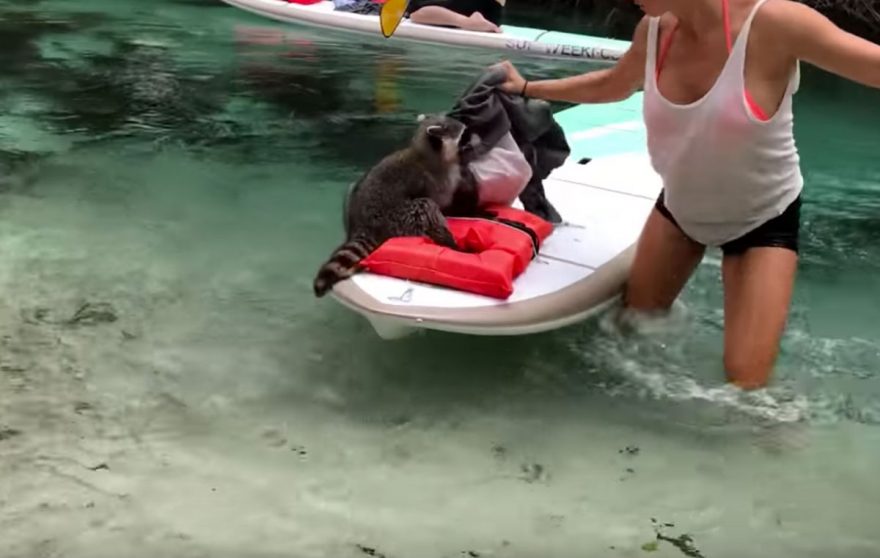 As very versatile and adaptable creatures, raccoons can be found just about everywhere and are common to spot. What you certainly wouldn't expect, however, is for a raccoon to join you on your SUP adventure.
This is exactly what happened to personal trainer, Janna Breslin, and friends as they were setting off along Weeki Wachee Springs in Florida. As you can see in the video, the raccoon was having a good sniff around the paddleboards and then made its way to the one where it could smell food.
Raccoons are known to be comfortable living near and within close proximity of humans, but as cute as they look, they can become aggressive if they feel threatened. Fortunately for the group of friends, a light bop on the head with one end of the paddle was enough to see the raccoon away unharmed. It is considered that raccoons are one of the main carriers of rabies in the US, so it is always advisable to keep your distance if you land yourself in a similar situation.