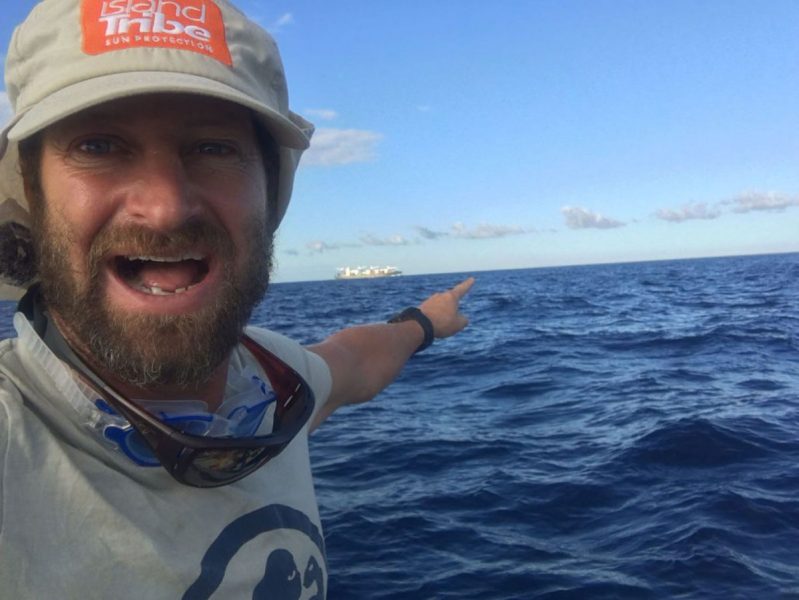 Chris Bertish, the man with an ambitious plan, is set to finish his unsupported transatlantic crossing on his SUP by next week. All going to plan, Bertish is due to finish in Antigua on March 8, having started his long journey at the start of December last year.
In case you missed the original story, or are simply asking "why?", Bertish has set upon this challenge partly to show the world what is possible, but also to raise funds which will help go toward building schools, feeding millions of children and fund surgeries for children born with facial defects.
With just around one week remaining of his incredible SUP adventure, Chris reflects on what has been a tough couple of months:
"Over the last 80 days, I have witnessed both myself, continually shifting my own comfort zone's and personal paradigms, as I too have watched the world's view and support for what I am doing, also shift and come a complete full circle… It's been really interesting mentally to watch it all unfold….
All the skeptics the pessimists & the naysayers….the Can't and Impossible Clan, watching the silence of the lambs, as I forged on through thick and thin…no matter the obstacle and challenge ahead."
As well as the charitable funds raised by this event, Bertish also promised to personally fund a surgery for a child for every record he has broken on his journey – the tally is rising. Among some of the incredible records he has managed to set on his way, Bertish broke the world record for a 24-hour solo unsupported ocean distance on a SUP – 84 times that of the previous record.
Bertish will have a warm welcome, on the 8th or 9th, in Antigua and those wishing him well are welcomed to join in the celebrations.