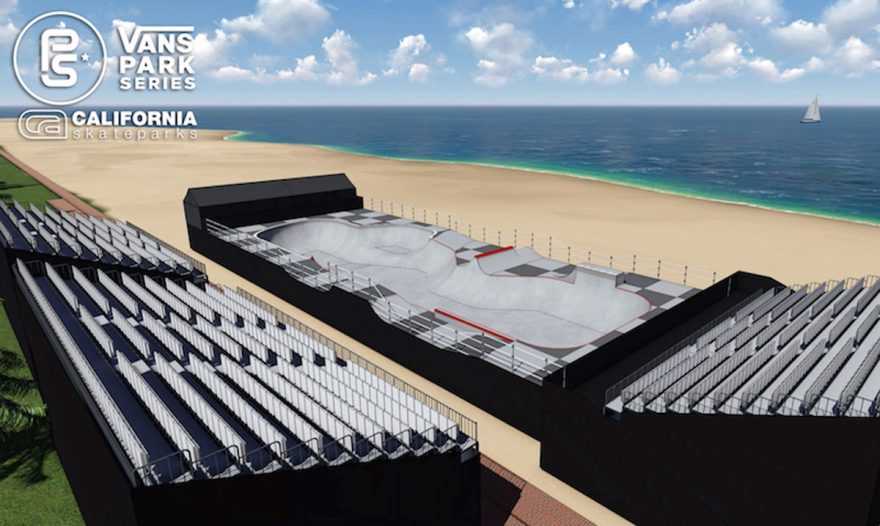 California Skateparks, which is a CA Global brand and an industry leader in skate park design and construction, has been named as the official partner and park designer and builder for the Vans Park Series Pro Tour and Street League Skateboarding Nike SB World Tour.
Founded in 1998, California Skateparks has since designed and built over 350 skate parks across North America, South America, Asia, Africa and Australia, making it a dominant force in the industry. Not only do they design and build parks across the world, they are highly praised by the likes of Tony Hawk, Danny Way, Mark Wahlberg, and Rob Dyrdek (among others) for innovative and progressive designs.
The first part of the 2017 season will begin at the Australia Open at Manly Beach, Sydney. The design will be constructed so that we see plenty of speed and air. What's particularly special about the Vans Park Series is that it is being recognized as the official World Championship qualification series for skateboarding at the Tokyo 2020 Olympic Games.
So far, for 2017, the confirmed dates for CA Global partner events are:
For more information on California Skateparks, you can visit their website here.