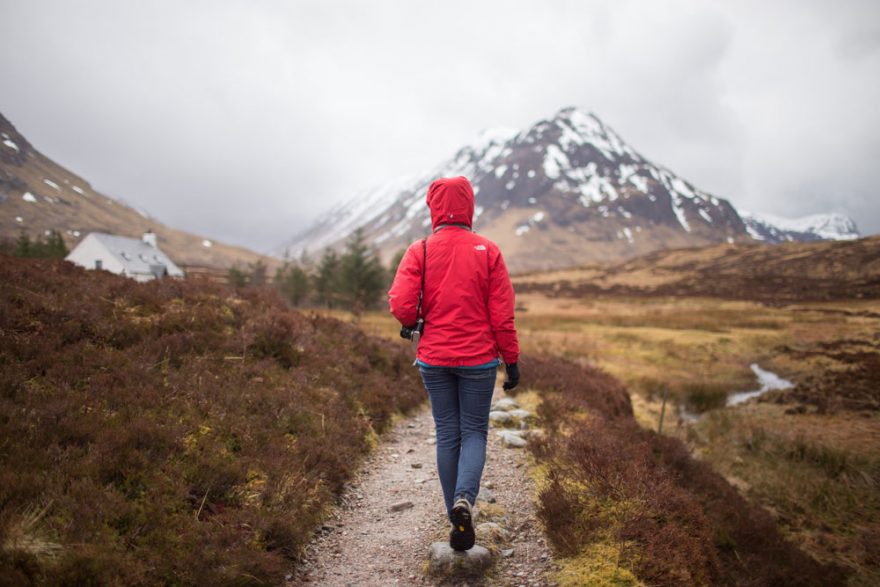 If you're just getting a bit more serious and into your hiking and camping, then you're going to come across terms you've never heard of. The more you get involved, the greater chance you have of striking up a conversation another hiking enthusiast, but getting lost when they start talking about bivvys, GORP and switchbacks.
Not only will understanding these terms save you from potential embarrassment, but it can also help you know what to ask for if you need special directions or want to know about equipment. As soon as you learn some of this vocabulary, then you will be opened up to a new world.
A
Alpine zone: the area above the treeline, where it is usually either too windy or soil is too poor for trees to grow
AT: stands for the Appalachian Trail
Ascender: a device for climbing rope
B
Base weight: the weight of your backpack which includes the 3 main essentials, including sleeping bag, shelter and essential clothing
Bare boot: hiking without the use of crampons or snowshoes
Backcountry: an area which has little, to no paths, buildings and limited (if any) cell coverage
'biner: short for 'carabiner' which is a metal clip to secure ropes, typically for climbing
Bushwhack: this is when you go off the trail, possibly going through dense bush or trees.
Blaze: Colored markings on trees to help hikers stick to the trails
C
Cache: a hidden place where you can store gear and food
Cairn: often a pile of rocks to mark a spot of interest or the trail
Col: a ridge between two peaks
Crampon: metal spikes which fit on the bottom of your boot to stop you slipping on ice
Cat Hole: small hole you dig for human waste or toilet paper
D
Dirtbag: a name to generalize ski bums, campers and climbers who are pursuing their passion for the outdoors, ignoring normal social standards
E
EMS: sometimes it can mean 'Emergency Medical Services', but can also mean 'Eastern Mountain Sports' which is an outdoor retailer
F
False peak: if you're climbing a mountain, you might look up and think you can see the top, but as you get there, you realize that there is further to climb
Foul weather gear: clothing and gear to help you stay warm and dry in bad weather
G
GORP: standing for 'good old raisins and peanuts', which refers to snack food for maintaining energy levels on the mountain or trail
Glissade: a way of sliding down snow on your backside without using a sled
H
Holloway: a sunken path which has eroded through use
Hump: referring to carrying a heavy pack for a long distance
Herd path: an unofficial trail which is formed when lots of people wear down a footpath
L
Lean-to: a shelter with a roof designed to protect a group of backpackers from the weather. Typically, it has only 3 walls.
LNT: meaning 'leave no trace', encouraging outdoor adventurers to think about leaving waste behind and the impact they may have on the environment
M
Moraine: French word meaning an accumulation of debris
Massif: interconnecting mountains
N
NOBO: stands for 'north bound' and is used by hikers to describe their route
NPS: meaning National Park Service which is an organisation in charge of looking after the national parks
O: meaning orienteering, which is the art of using a map and compass to navigate
P
Peak bagging: is the process of summiting a collection of peaks in an area.
Post-hole: this is the hole which is left behind when stepping in the deep snow and can be hazardous for those who use snowshoes
R
REI: large outdoor American retailer
Rock hop: the process of crossing a river or stream without getting your feet wet (well, that's the plan)
Ramble: walking without a particular destination in mind
S
Switchback: a zigzag hiking trail
SAR: stands for search and rescue
Scree: loose stones covering a hill
T
Talus: field of large boulders which you may need to climb over with hands and feet
Tentsuite: location for placing a tent
U
Understory: vegetation growing beneath forest canapy
UL: stands for 'ultra light' of which the goal is to carry a base weight around 10lbs
Z
Zero day: when you spend two or more nights on the same campsite