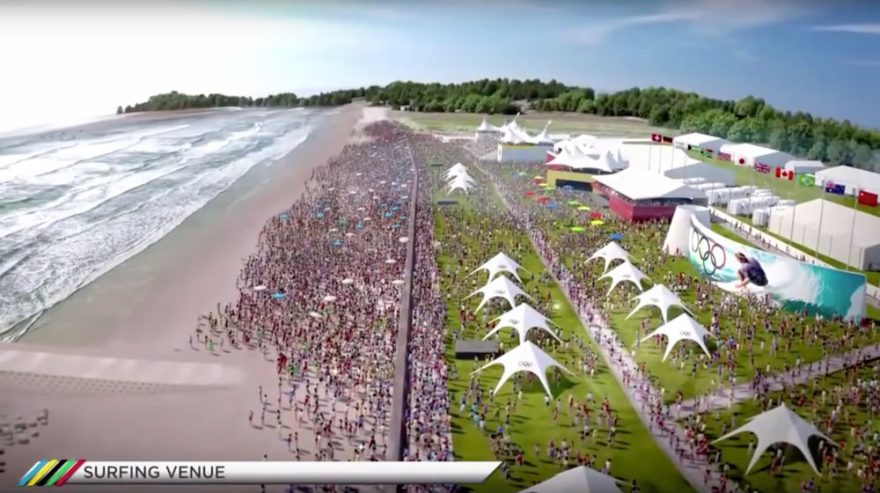 It's official, surfing and climbing are just two amongst several sports that have been added to the 2020 Olympics to be hosted in Tokyo, Japan. From action sports that people do for fun to being official events in the Olympics, it's safe to say surfing and climbing fans are thrilled. This news is an evaluation – by introducing these sports, officials help give the games a youthful feel.
The decision has, of course, caused a lot of controversies, with some people saying that these types of sports don't have the specific requirements to deem them Olympic sport appropriate. However, in a statement by IOC, they argued that surfing, climbing and the other games that have been made official (skateboarding, karate, baseball/softball) "offer a key focus on youth, which is at the heart of the Game's vision for Tokyo."
A New Step For Olympic History
Rock climbing and surfing are considered sports, so why can't the individuals who partake in these activities have the same dream as swimmers, runners, and gymnasts? That one day, they can compete in the Olympics and potentially become part of history.
For the past two years, the sports' governing organizations have worked with the IOC to make surfing and climbing an official sport in the Olympics. Marco Scolaris, the president of the International Federation of Sports Climbing, said: "The Olympics have been our dream for quite some time, and now the hard work has finally paid off."
Surfing
The exciting news about the inclusion of this thrilling sport has been a popular hit among young individuals. Fernando Aguerre from The International Surfing Association stated "Surfing embodies a cool, playful lifestyle that would add a completely new element to the program, helping the Games reach new fans.
Rock Climbing
The deputy chief officer at the British Mountaineering Council said: "Climbing represents the only basic human movement not yet included in the Olympic Games; it brings the missing vertical dimension to the world's most prestigious sporting event."
Ashima Shiraishi, from New York City, is a rock climbing expert at the young age of fifteen years old. In an interview, Shiraishi stated "I remember watching the Olympic athletes and being so inspired by their determination to set the bar high for their sport and represent their country. Now that climbing has been accepted; my dream may come true."
Some Think This News Is A Step Back
For many, especially those who are a lover of surfing and climbing, this news is a significant step forward for the 2020 Olympics. However, some believe the introduction of these sports is a step back. The reactions have been significantly mixed, with some overjoyed by the news, some unsure, and other against it.