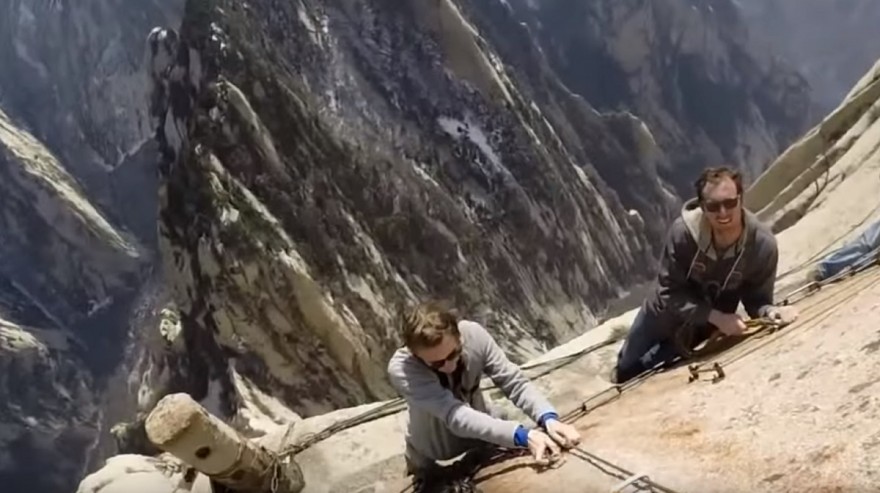 For most people hiking is a relaxing experience, but that's not enough for some adrenaline junkies.
Many of the trails featured here might give you vertigo by just watching the video. If you suffer from a fear of heights places like Long's Peak, California and Camino Del Rey, Spain are not for you. Some of these locations feature cables to tether onto, but some of them are just too remote making them even more dangerous.
If you are sure footed and looking for a thrilling hike then these dangerous locations might be for you.
Image from yourdailymilk on YouTube