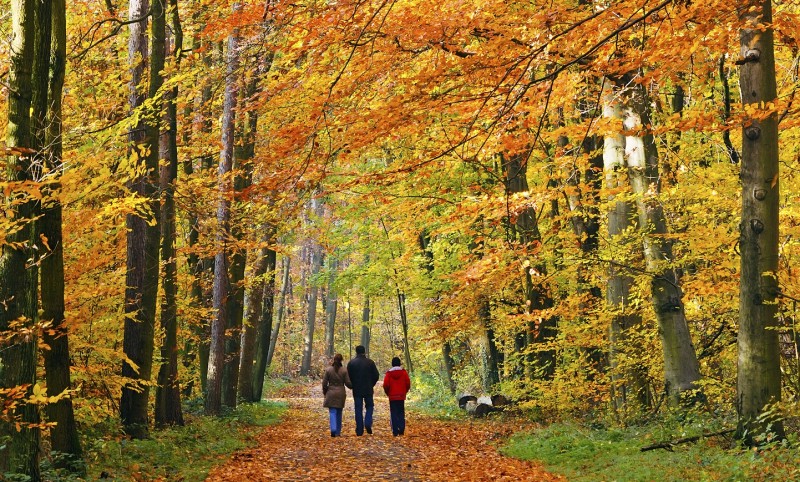 Researchers from the University of Michigan, Edge Hill University, De Montfort University, and James Hutton Institute teamed up to find out just how beneficial the outdoors is when it comes to mental health. The study analyzed 1,991 participants from the Walking for Health program in England, which organizes about 3,000 weekly walks that cater to more than 70,000 people per year who regularly attend.
"We hear people say they feel better after a walk or going outside but there haven't been many studies of this large size to support the conclusion that these behaviors actually improve your mental health and well-being," senior author Sara Warber, M.D., associate professor of family medicine at the U-M Medical School and member of the Institute for Healthcare Policy and Innovation, said in a news release.
The study, "Examining Group Walks in Nature and Multiple Aspects of Well-Being: A Large-Scale Study," was included in a special issue of Ecopsychology. According to the results, group nature walks are associated with lower depression, less perceived stress, and enhanced mental health and well-being.
The lead author of the study was Melissa R. Marselle, Ph.D., M.Sc., of the Department of Psychology at Edge Hill University in Ormskirk, UK and the Institute of Energy and Sustainable Development at De Montfort University in Leicester, UK. Katherine Irvine, Ph.D., a graduate of the U-M School of Natural Resources and Environment and senior researcher of the Social, Economic and Geographical Sciences Research Group at the James Hutton Institute in Aberdeen, UK, also contributed greatly to the study.
"Walking is an inexpensive, low risk and accessible form of exercise and it turns out that combined with nature and group settings, it may be a very powerful, under-utilized stress buster," Warber continued. "Our findings suggest that something as simple as joining an outdoor walking group may not only improve someone's daily positive emotions but may also contribute a non-pharmacological approach to serious conditions like depression."
Image courtesy of sborisov/iStock