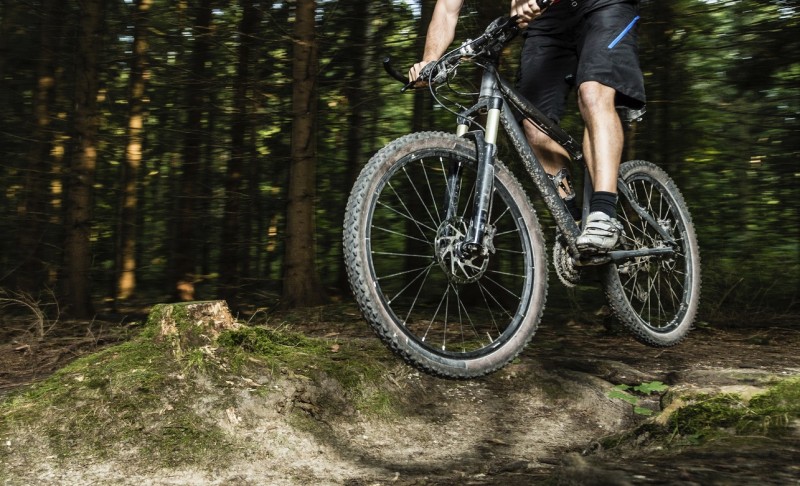 Downhill mountain bikers will have a new park to play in next year in the Berkshires of Massachusetts.
Construction has begun on a lift-serviced mountain bike park at Berkshire East Mountain Resort in the western Bay State town of Charlemont.
Gravity Logic, a Canadian company that cut its teeth developing many of the West's premier downhill mountain bike parks like the internationally-renowned bike park at Whistler in British Columbia, is developing the two-wheel playground.
"We are committed to bringing world-class activities to our beautiful hometown of Charlemont, Massachusetts," said resort manager Jon Schaefer in a statement. "We don't want to settle for second best and with Gravity Logic we have brought the best downhill mountain bike trail builders in the business to Berkshire East."
The gravity flow trails are being designed for riders of a wide variety of skills, ages, and interests.
The Berkshire East Gravity Bike Park will feature flow style trail construction with a jump trail, beginner, intermediate, and advanced trails on terrain that is accessible from the new summit quad.
In addition to the trails, Berkshire East will supply high-end bike rentals, lessons, guided tours, retail, and food and beverage out of a new, 12,000-square-foot timber frame lodge.
The trails will be connected to the 35-mile Charlemont Trails network, a collection of multi-use pathways open to mountain biking, hiking, and snowshoeing with a handful allowing for equestrians.
The municipal trails are free to use and are maintained by volunteers.
The mountain bike park is the latest in a groundswell of non-skiing activities at the 400-acre, 40-plus-trail family-oriented ski area with a vertical drop of 1,180 feet that offers night skiing.
Berkshire East is also offering a trio of zip line tours for various levels of adrenaline junkies.
A mile-long mountain coaster is set to open October 1. The 5,450-foot long stainless steel track is being touted as "the longest in North America."
According to the Berkshire East website, "Due to its length, steep terrain, and unbelievable collection of dips, turns, screwdriver 360s, we strongly believe Berkshire East will be the most thrilling Mountain Coaster in North America and will set a new bar of excellence for the Mountain Coaster industry."
The coaster is manufactured by New York's Aquatic Development Group and contains an automatic braking system with sensors that will engage if riders get too close to each other on the track.
According to an article in The Recorder of Greenfield, Berkshire East was purchased 37 years ago by Roy Schaefer, whose sons Jon and Jim are involved in daily operations.
"Over the past six years, Berkshire East has gone from a one-season outdoor destination to a year-round one," the paper stated. "In 2009, the resort installed three zip line canopy tours, including two that are over a half-mile long."
The paper said last year, the resort finished a three-year, $2 million snowmaking upgrade that included a new mountain-top pond, new high-pressure water pipelines, and a 12,000-square-foot timber frame lodge. The resort's 900 kilowatt hour wind turbine, built in 2010, and a 500 kWh solar array provides enough renewable energy to run the resort.
The turbine stands 277 feet tall with each of the three blades at 91 feet long. The solar field contains 1,800 panels in a 10-acre field.
Berkshire East installed the new SkyTrac Quad this summer—the resort's first four-person lift. Owners say the lift shortens the ride by two minutes.
Image courtesy of stefanschurr/iStock