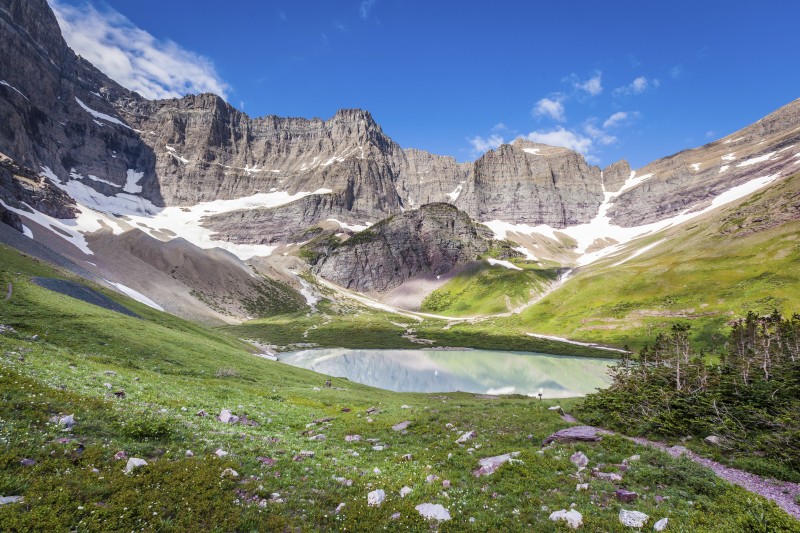 The body of 22-year-old Beau Weiher was discovered in Montana's Glacier National Park after his family alerted park dispatch at 8 p.m. on Saturday that he had failed to return home after a solo day hike in the Many Glacier area.
A helicopter from Two Bear Air came across what looked like a parachute around 6 p.m. on Sunday and found Weiher an hour later below the summit on the north face of Mount Siyeh, which included snowy terrain. According to a press release from the National Park Service, his family and friends said "Weiher's intended route was probably a challenging hike in the Piegan Pass and Mount Siyeh areas, and may have included a base jump."
His body was recovered and transported to the Many Glacier area via helicopter, and the Glacier County Sheriff's Office confirmed death and his identity.
The initial investigation states that Weiher, a Missoula resident. was attempting a BASE jump off Mount Siyeh, although it is ongoing to determine the remaining details. BASE jumping is prohibited in Glacier National Park.
Image by kanonsky/iStock