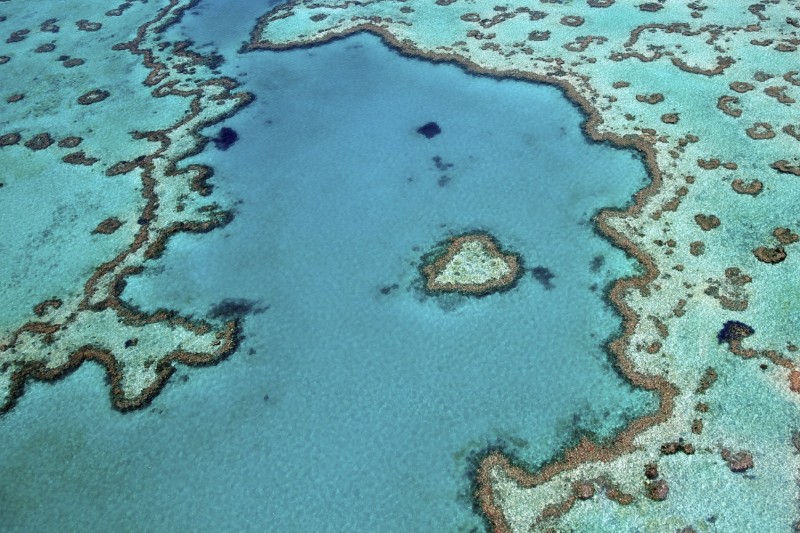 On Monday, the Australian government announced The Reef 2050 Long-Term Sustainability Plan to help assess and manage the rehabilitation of the Great Barrier Reef. The plan was created in hopes of decreasing the chance of the United Nations Educational, Scientific and Cultural Organization (UNESCO) World Heritage site being added to the List of World Heritage in Danger.
Despite the release of the plan, some conservationists are arguing it fails to encompass the mass of problems the reef faces currently, and in the future. "The plan does not deliver bold, concrete actions that scientists have told us we need to turn around the future of the reef," Louise Matthiesson, a reef campaigner with World Wildlife Fund-Australia, told The New York Times. To note, WWF-Australia did contribute to the report, but Matthiesson said only some advice was included in the final plan.
The reef was named a UNESCO World Heritage site in 1981, but the organization recently stated it would likely be added to the List of World Heritage in Danger in 2015. Of the 1,007 World Heritage sites, 46 are "in danger."
Problems the reef faces include climate change, poor water quality, and the impact of coastal development, the Times reported. According to a government report from 2012, the reef has also lost half of its coral cover in the last 27 years because of storm damage (48 percent), crown of thorns starfish (42 percent), and bleaching (10 percent).
The draft of The Reef 2050 plan states a number of current threats to the reef, "including concentrating development at five existing port areas and improving management and monitoring procedures," The Wall Street Journal reported.
"Maintaining and protecting this iconic World Heritage Area, while considering the needs for long-term sustainable development, is a critical priority," said Environment Minister Greg Hunt.
Although the plan is viewed by many as a step in the right direction, criticisms have taken over. Felicity Wishart, Great Barrier Reef campaign director for Australian Marine Conservation Society, told WSJ the plan doesn't incorporate the type of funding that could actually improve the health of the environment.
"It certainly missed a key opportunity," she said. "We know that the reef is in serious decline. UNESCO is also looking to this plan to be the thing that really turns the reef around, and frankly, the government has failed in its draft to do that. For an action plan, there's not a lot of action."
She expanded on the sentiment in an interview with the Brisbane Times and said, ""If the reef were a sinking ship, it feels like they are trying to bail it out with a thimble."
Image by hypergurl/iStock