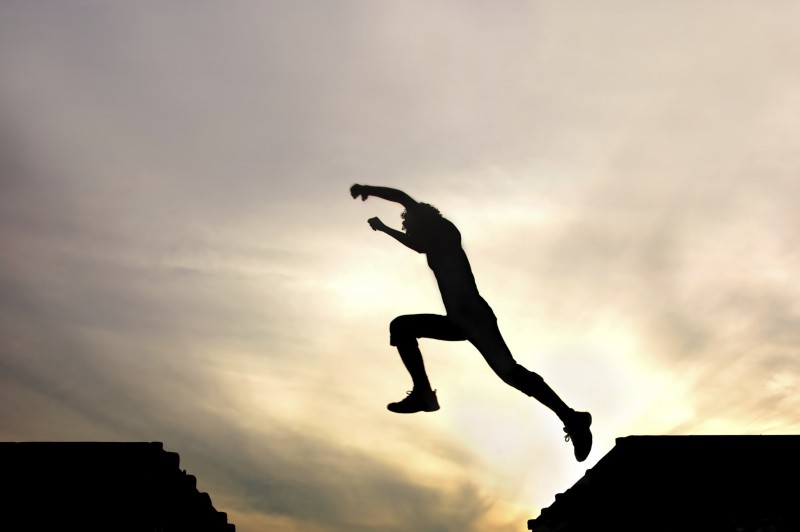 A meeting was held with the International Olympic Committee and leaders from the parkour community recently, and was called "an informative and positive discussion" in a statement released by the IOC. Conversation revolved around whether or not the sport would be included in the Summer Olympic Games in the future.
While no details have been released so far, director of the London-based Parkour Generations, Dan Edwardes told NPR the meeting went well. But that's not to say the entire world of parkour is in favor of it being included within the Olympics. Edwardes said he's open to the idea of it being included, but others argue it's too complicated to be made into a formal competition.
Jesse Danger runs a parkour group, The Movement Creative, and said it's more of a way of life than a sport. He and his colleague, Jereme Sanders, also provided comments to NPR regarding the difficulties that may arise.
"Me, I'm a short guy, [5'6″]," Sanders said. "If there was someone technically as apt as me, but they happen to be [6'3″], they're gonna get up a higher wall. And if I gauge my worth on being able to get up the highest wall, I'm never gonna feel like I'm good for anything."
Edwardes. however, said it would be easy to create two forms of parkour—competitive and non-competitive. Arguments aside, the process of having a sport included within the Olympics tends to be fairly drawn out.
"There has to be a regular world championship. There have to be regular regional championships, and there have to be X number of national federations," David Wallechinsky, president of the International Committee of Olympic Historians, told NPR.
To help speed up the process that sometimes takes decades, parkour leaders have formed a federation called the Mouvement, which was made to increase awareness about the sport.
Image by artJazz/iStock