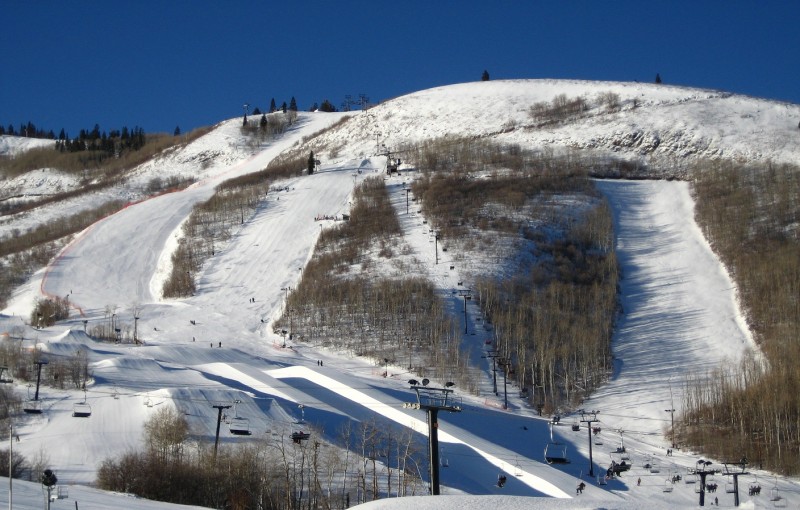 Bringing the longstanding legal battle to an end, Vail Resorts has purchased Park City Mountain Resort from Powdr for $182.5 million in cash. The argument began when PCMR forgot to renew its lease of the upper 85 percent of its land in 2011, which was on lease from Talisker. While most failed to notice this error, later that year Talisker shed light on the issue and stated PCMR was no longer the tenant. The case went to court.
A year after, Vail Resorts took over the rights of the area, which was part of a $25 million-per-year deal with Talisker to take over the Canyons, according to Businessweek. A judge sided with Vail on all large counts back in May, and the two sides have been in mediation ever since. They finally came to a truce and the sale was announced this week. However, PCMR agreed to post a $17.5 million bond in order to keep the resort open this season, The Salt Lake Tribune reported.
"First and foremost, we are very pleased to bring a permanent end to this dispute and provide assurance to the guests and employees of PCMR, and to everyone in the Park City community, that they no longer have to worry about any disruption to the operation of the resort. This has been a difficult period for everyone involved and I commend John Cumming and Powdr Corp. for helping to find a solution to this situation," Rob Katz, chairman and chief executive officer of Vail Resorts, said in a statement.
Powdr released its own statement, a portion of which is included below.
"Selling was the last thing we wanted to do, and while we believe the law around this issue should be changed, a protracted legal battle is not in line with our core value to be good stewards of the resort communities in which we operate," Powdr CEO John Cumming said in a statement. "A sale was the only way to provide long-term certainty for PCMR employees and the Park City community. My family and I are extremely grateful to have had the opportunity to play a role in making PCMR what it is today, and we deeply appreciate the dedicated employees and all of the people who have supported us over the years."
Image courtesy of Mangoman88/Wikimedia Commons