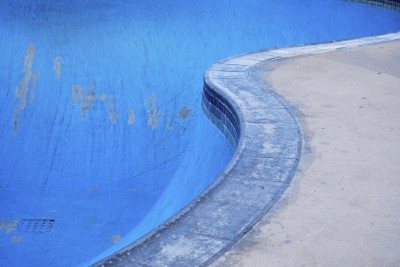 EpicTV recently released the first episode of the series Pool Nation, which features the action sports subculture of skateboarders and riders who break into abandoned homes in search of one thing—a perfect pool.
"Using skater-provided archives and dynamic acquired footage, this show does for EpicTV what Dogtown and Z Boys did for full-length documentaries: It shows viewers what's possible when you turn a group of fearless athletes loose in an empty swimming pool," the series' description reads.
The show features athletes such as Steve Alba, Kevin Kowalski, Brad Mcclain, Arto Saari, Cody Lockwood, Cris Russell, and Julz Lynn, among others. The first episode focuses on Josh "Peacock" Henderson, an athlete who has dedicated his life to pool skating. He's shown traveling around the run-down areas of Fresno, California in search of pools to skate. "Peacock and his crew, which features gnarly pool skaters like Mason Morilno, Nick Peterson, and 'Skreech' go on weekly expeditions to Fresno to search out pools, drain them, clean them, then skate them like gods," the description continues.
Check out episode one, "Inside California's Guerrilla Pool Skate Scene," below:
Image by LoooZaaa/iStock