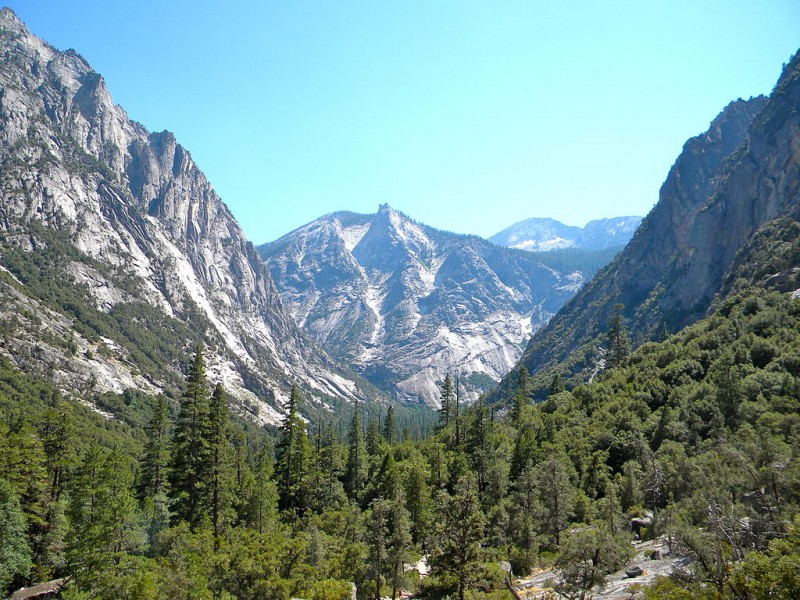 In early July, Gregg Hein found himself in one of the worst situations a hiker can experience. While completing a multi-day hike in Sequoia National Park and Kings Canyon National Park near Fresno, California, he slipped and fell 150 feet, breaking his right leg in three places.
Hein—a seasoned rafter, climber, and trail runner—was left with part of his bone protruding from his skin and described his foot as "dangling." The 33-year-old said he knew that opting for a tourniquet would likely end in amputation, so he decided to simply wait until the bleeding slowed.
He said he realized each decision had to be exceptionally well thought out and, luckily, his bleeding did stop. "I have to get these next moments right," Hein told The Associated Press. "What do I do to make sure I have the best chance for a positive outcome?" 
Because Hein wasn't expected home for another three days, he accepted that a search for him wouldn't be launched until at least then. He decided to leave his large pack behind on Mount Goddard, taking with him only the necessities.
Surviving on melted ice and bugs, Hein made his way to an area where he believed he'd have a better chance of being seen. Using hiking poles, a belt, and a cord, he kept his leg in place as he crawled more than a mile.
It was on his sixth day stranded in the wilderness when search helicopters finally found him. He described the moment of relief as "fortuitous."
The hiker is currently in recovery and said despite his experience, he plans to get back outside, but with a hiking partner next time.
Image courtesy of Crd637 on Wikimedia Commons