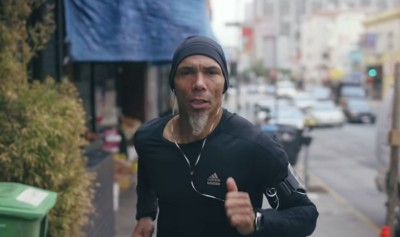 If you're looking for your daily dose of inspiration, look no further than the story of homeless runner Ronnie Goodman. The 53-year-old from San Francisco has turned to running as his outlet for years. This year, his story received significant media attention because of his effort to raise money for Hospitality House, the nonprofit organization that helped Goodman get his life back on track. Goodman plans to run the second half of the San Francisco Marathon on July 27 to show the world that anything is possible.
Recently released, this video campaign tells his story, but it also speaks to the mentality of most runners. We run to escape, to feel at peace, and for many, it becomes a defining factor of our existence. Goodman says it best, "It's like a spiritual moment […] I might run for maybe two hours and I am a free person for those two hours […] My running goes hand in hand with who I am, it makes everything feel at peace."
Check out the video below and follow Ronnie's story at #RunWithRonnie.
Image and video courtesy TheSFMarathon/YouTube