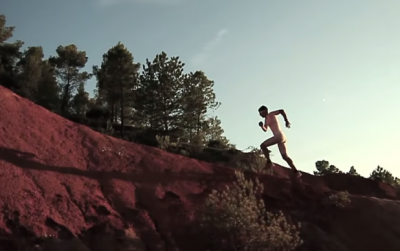 The Hardrock 100 is a 100.5-mile endurance race that takes ultrarunners through Colorado's San Juan Range, which features an average elevation of 11,000 feet. The former record was broken this past weekend when 26-year-old Kilian Jornet finished with a time of 22:41:35.
Some of Jornet's previous accomplishments include winning the Skyrunner World Series in 2007, 2008, and 2009, as well as the Western States Endurance Race in 2011. The Spanish athlete is not new to endurance sports, as he began competing as a ski mountaineer, long-distance runner, mountain biker, and duathlete (mountain running and mountain biking) in 2005.
The athlete was able to shave about 40 minutes off of the previous record, 23:23, set by Kyle Skaggs in 2008. As for his plans for the future, Jornet said the Hardrock 100 was the last big race on his list.
"It's a great race and my goal was to come here and run well and finish," said Jornet, according to Competitor.com. "My goal was to run easy at the start with other runners and save energy. The record is something that I thought about but not until later. My goal was to finish, because it's 100 miles and it's always difficult to finish 100 miles. But once I saw that I was close to the record (late in the race), I started pushing. Now that it's over, I can say it's the most beautiful 100-mile race I have ever run."
Image screenshot courtesy of SolomonTrailRunning/YouTube