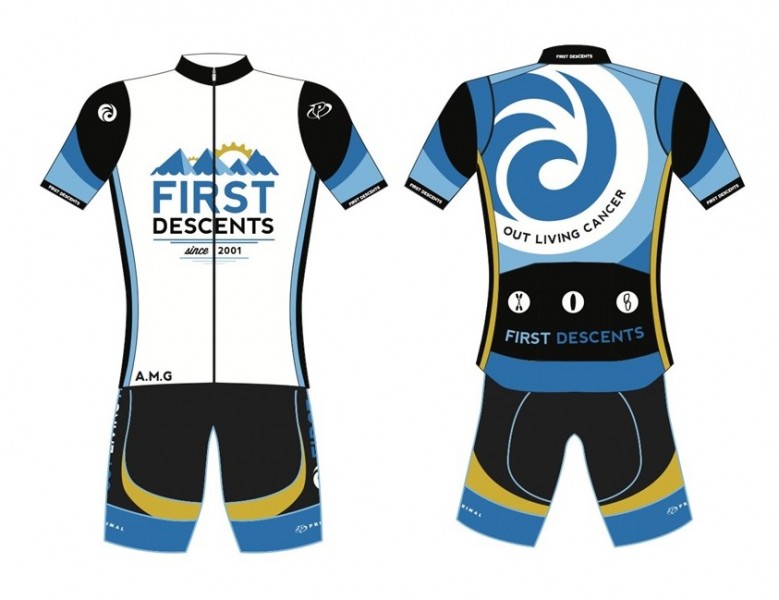 First Descents, a non-profit that provides adventure programming for young adults with cancer, is excited to announce its partnership with Primal Wear cycling apparel.  After a long-running history of working together, Primal will now be an official sponsor of Team First Descents, donating bike kits for team members competing in cycling events as well as collaborating with First Descents on local Denver events.
"Team FD is our challenge-based fundraising platform with over 600 supporters across the country doing athletic events, throwing parties and everything in between," states First Descents director of marketing, Sarah Hubbard. "Our cyclists are at all levels of experience from beginners to elite athletes, so providing top tier apparel that is comfortable and functional for them was a high priority."
"It is an honor for Primal to team up with an amazing program like First Descents and support their athletes with high-level performance apparel," states Primal marketing director, Tim Baker. "They are not only participating in endurance events for recreation and competition, but they are raising funds for an incredible and worthy cause."
First Descents custom Primal apparel will be worn at a range of cycling events across the country by Team First Descents fundraisers- the largest of which will be the Leadville 100 MTB team, a group of 25 riders who have historically raised over $130,000 for First Descents.
To join Team FD and help raise money for young adult cancer fighters, click here.
Logo courtesy First Descents