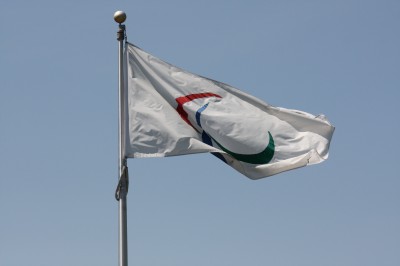 This year's Paralympic Winter Games in Sochi, Russia were considered a success with the new inclusion of snowboarding. Along with the positive feedback given from many regarding the 2014 Games came suggestions for how to make them even better the next time around—in Pyeongchang, South Korea in 2018.
There is the possibility for competitors to race head-to-head in para-snowboard cross rather than in a time-trial format where they race one at a time, which was used this year. The possibility of adding a banked slalom event has also been discussed.
"We're looking to introduce banked slalom, which will involve athletes tackling a slalom course down a gulley run with a number of other features," Sylvan Mestre, of the IPC Alpine Skiing Technical Committee, told BBC Sports. "We will also look to change snowboard-cross so that athletes will come down the course two-by-two."
IPC Alpine Skiing, which snowboarding was housed under during the 2014 Games, stated that all future events will be for standing athletes only. 

"These changes will help grow the sport further and are sure to be warmly welcomed by athletes who will have more disciplines to compete in," Mestre said.
Image from Scazon on Wikimedia Commons