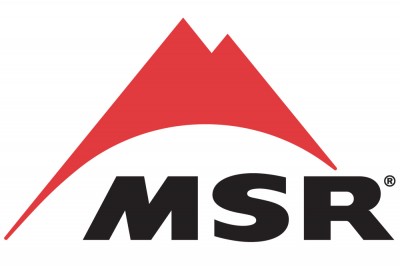 MSR (Mountain Safety Research) is honored to announce Outside magazine's summer Buyer's Guide has awarded the MSR Hubba Hubba NX with its prestigious Gear of the Year award in the "tents" category. Outside selected the Hubba Hubba NX—the flagship, two-person tent from MSR's reinvented Hubba NX Collection—for its innovative design, livability, and functionality.
Since its release in 2004, the three-season Hubba collection has widely been recognized as the top choice for serious backcountry travelers who demand a lightweight, livable tent capable of handling real-world conditions. In 2014, MSR radically redesigned the iconic Hubba collection, reducing the award-winning Hubba Hubba NX tent's weight by 9 ounces.
"We are honored the Outside Buyer's Guide selected the Hubba Hubba NX tent as the best three-season tent of 2014," said Chris Parkhurst, vice president of MSR. "We worked hard to make this next-generation Hubba Hubba NX significantly lighter and more livable."
The freestanding, two-person Hubba Hubba NX tent weighs a trim 3 lbs. 7 oz. and is more than 15 percent lighter than its predecessor. Its optimized, symmetrical geometry, unified pole system, and non-tapered floor eases setup, maximizes livability, and offers ample head and shoulder room for two people. A new color scheme of classic MSR red at the bottom and light grey in the body and rainfly maximizes natural light within the tent. Additional tent features include convenient, color-coded stakeout loops and clip webbing for easing setup as well as two doors and two large, adjustable vestibules for easy access and plenty of gear storage. The included side-loading compression stuff sack allows the tent to pack up quickly and impressively small.
Over the past year, Outside Buyer's Guide subjected the Hubba Hubba NX to a mix of heavy rain, wind, cold, and crisp fall conditions on a variety of backpacking, river, and car camping trips. It outperformed all other tents.
"The original Hubba Hubba was a great tent and so I was really excited to see what MSR did to make it better, and so was my team of testers. When they heard I had the new Hubba Hubba everyone wanted a turn testing it. Everyone agreed from the stuff sack to the door shape to the interior layout, the tweaks made the tent a nicer home," said Sam Moulton, editor of the Outside Buyer's Guide. "It feels three-season bomber with plenty of room for two, but still remains lightweight and compact for carrying. It's the tent we'll be carrying into the backcountry this summer."
The Outside summer Buyer's Guide not only highlights the very best in adventure gear, from sports equipment, tools, and gadgets to footwear, outerwear, and sunglasses, but also calls out the best values in each class. This year's issue contains more than a dozen Killer Values in everything from mountain-bike shoes to waterproof cameras. Organized according to sport and activity, the summer Buyer's Guide is the ultimate resource for product reviews, technology, news, and tips. Now in its 19th year, the annual summer Buyer's Guide reaches more than 1.4 million frequent gear purchasers. It will be on newsstands all summer, from April 15th through July 30
Logo courtesy MSR (Mountain Safety Research)