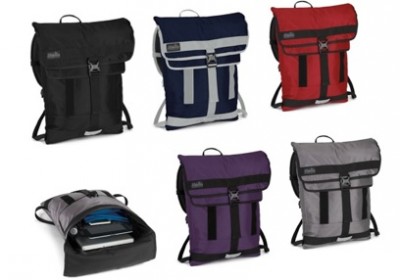 Expanding their commitment to the Chicago-based CITYPAK Project, international adventure gear brand High Sierra proudly introduces PUBLICPAK—a daypack that gives back.
Available on www.highsierra.com and in select retail locations, a portion of the proceeds from PUBLICPAK will help fund The CITYPAK Project. Founded by Chicago philanthropist Ron Kaplan, the registered 501[(c)(3)], in partnership with High Sierra, provides specially designed backpacks to the homeless.
"With each purchase of a PUBLICPAK, our customers are helping support our mission to provide the homeless with a dignified and safe way to carry their belongings," said Dawn Sicco, Vice President and General Manager High Sierra.
Since partnering in 2012, High Sierra and The CITYPAK Project have created and distributed more than 8,000 custom-designed CITYPAK backpacks to homeless individuals in cities across the United States.
To learn more about The CITYPAK Project or to make a secure online donation, visit www.citypak.org. 100 percent of every dollar contributed to The CITYPAK Project goes to the purchase of CITYPAKs and their distribution to the homeless.
To purchase a PUBLICPAK, visit www.highsierra.com
Image courtesy High Sierra