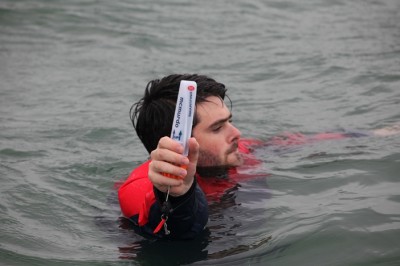 Spring has sprung across most parts of the country, which has most of us heading outdoors.  Skiing, snowboarding and sledding will give way to hiking, camping, hunting, kayaking and boating often taking us off the beaten path as we explore.
We know to load up with gear – extra water, sunscreen, first aid kits, flares, flags, etc. But one item often forgotten is a Search and Rescue (SAR) beacon to enable swift location and rescue in an emergency.  Search and Rescue beacons are readily available, don't cost much and can be registered ahead of time with search and rescue authorities.  This can mean the difference between life and death for campers, climbers, backpackers, sailors and recreational yachtsmen.
Since 1982, the COSPAS-SARSAT search and rescue system (an international satellite system with global coverage that relays alerts and GPS pinpoint locations) has helped save over 35,000 lives. McMurdo Group, a Search and Rescue solutions leader with over 140 combined years of expertise, offers several SAR beacons that communicate directly with the COSPAS-SARSAT system to ensure survivors in an emergency situation are found as quickly as possible – on land or sea – by rescue services anywhere in the world.
ON LAND: Personal Location Beacons, or PLBs, are personal safety devices designed to alert Search and Rescue services and allow them to quickly locate anyone in distress on land or at sea. About the size of a flashlight, PLBs use COSPAS- SARSAT and a homing transmitter to pinpoint precise locations during a rescue. PLBs are typically $200-$500, small, lightweight and easy to carry in a backpack or wet bag.
AT SEA: If you're more of a water lover, there are a variety of solutions available to ensure the safety of your vessel and crew. Along with PLBs, there are also Emergency Position-Indicating Radio Beacons (EPIRBs) and AIS Man Overboard (MOB) Beacons. EPIRBs are typically fixed to a vessel or lifeboat, while AIS MOB beacons are designed to be carried by crewmembers (or attached to life vests) and used in Man Overboard situations, or during other personal emergencies at sea. When activated they transmit a MOB message with GPS positioning and identification that can also be detected by any nearby AIS-equipped vessels within range (typically 4 miles), dramatically reducing rescue times, even in poor visibility.  Anyone working on a boat, renting a sailboat or enjoying a cruise should ask if MOB devices are present and if registration with COSPAS-SARSAT is current.
Image courtesy McMurdo Group