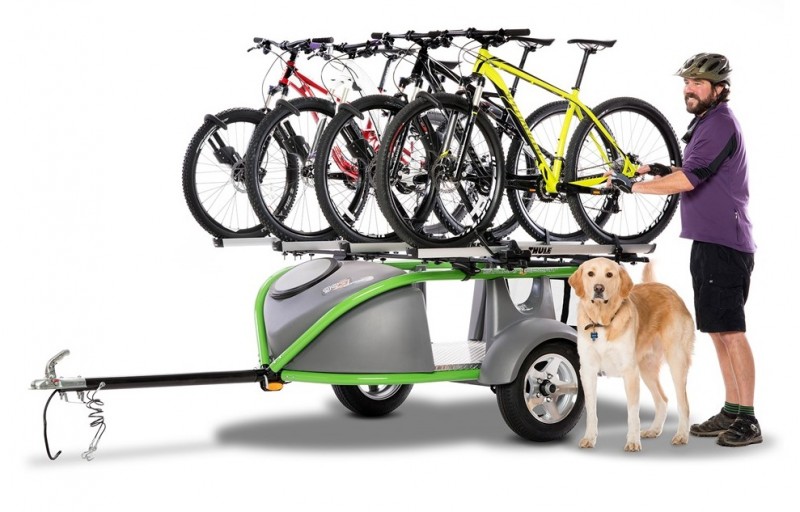 SylvanSport has signed veteran sales reps Scott Sullivan, Steve Rogerson, and Torry Moore to work with retailers in the Southeast, Northeast, and upper Midwestern territories, respectively, in the U.S.
Earlier this year, SylvanSport teamed up with Valke Outdoor as the official UK distributor for the GO and the GO Easy trailers. Other international dealers for SylvanSport include Paddletravel in Canada and SylvanSport Europe in Germany.
"Our goal is to show the benefits of the GO and the GO Easy campers to as many people as possible," said Kyle Mundt, SylvanSport Director of Marketing. "It's the kind of product that, once you see it in person, see how it works and all that it can do, along with how well it's made, you want to take one home."
"The launch of the GO Easy along with our move to expand our retail presence are goals that we've had for a very long time." said Tom Dempsey, SylvanSport's "We're thrilled to finally be moving forward with such a great team of sales reps and new retailers!"
For outdoor enthusiasts who like to get outside and play in the rivers, mountains, and beyond, the GO Easy adventure utility trailer is a game changer. Not only can it haul bikes and boats, but the GO Easy is so lightweight that it can be towed by a Prius, Mini Cooper, or even a motorcycle! At just 275 pounds it can carry up to 325 pounds of cargo with its revolutionary, fuel-efficient design. With the addition of the Roost Explorer two-person Camping Pod, available at Sylvansport.com, it's even possible to camp with the GO Easy for overnight trips.
In addition to being available at a growing number of retailers, the GO Easy can be ordered directly through Sylvansport.com and shipped directly to customers doors, or it can be picked up, pre-assembled, at the SylvanSport factory in Brevard, NC.
Image courtesy SylvanSport